Final countdown to the London 2012 Paralympics
Bank Holiday Monday marks one year until the opening of the Paralympic Games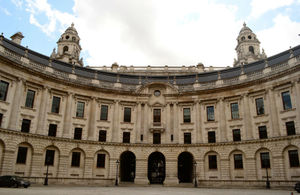 Paralympic athletes from around the world will begin competing in London 2012 on 29 August next year.
Bank Holiday Monday will mark just a year until the event opens, following the Olympic Games which begins on 27 July.
To celebrate the final countdown to the Paralympics, on 8 September London's Trafalgar Square will host International Paralympic Day, a series of activities showcasing some of the sports that will feature at next year's Games.
Highlights will include the chance to see triple world record holder and Paralympic gold medallist Oscar Pistorius and to witness a Guinness World Record attempt in Sitting Volleyball.
The International Paralympic Committee will also issue an official invitation to athletes and National Paralympic Committees around the world to participate in the Games next year.
Culture Secretary Jeremy Hunt said: "International Paralympic Day is a great opportunity for people to build-up their knowledge of the different sports that will be showcased at the Paralympic Games. London 2012 will be the biggest Paralympics in history and a chance for people in the UK to really get behind disability sport and Great Britain's fantastic athletes."
Applications for tickets to the Paralympic Games will then open from 9 September to 26 September. About two million tickets will be up for grabs across 21 sports including Boccia, swimming and wheelchair rugby. More than half the tickets on sale will be priced at £10 or less and 75 per cent will cost £20 or less.
To find out more about participating in disability sport, visit the Deloitte Parasport website to find the sport that is right for you and clubs near you.
Further information
Published 26 November 2011