News story
Final contracts for new emergency services network are signed
EE and Motorola Solutions successfully bid for Lot 2 and Lot 3 of Emergency Services Mobile Communications Programme (ESMCP)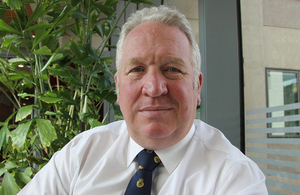 Delivery of a cheaper, smarter communications network that will enable more effective use of police, fire and ambulance resources has moved a step closer as the Home Office today announces the final two contracts have been signed.
EE and Motorola Solutions will join Kellogg, Brown and Root to provide the emergency services with a more affordable and capable Emergency Services Network (ESN). Offering more flexibility than the old system, the new services will replace the existing system from mid-2017 as the current contracts expire.
Enhanced service
Motorola Solutions will now be responsible for the delivery of the user services contract (Lot 2), providing systems integration and public safety functionality.
EE, winner of the mobile services contract (Lot 3), will be required to provide an enhanced radio access service with nationwide coverage.
They join Kellogg, Brown & Root who in July were awarded the delivery partner services contract (Lot 1) and immediately started their work helping to oversee the new ESN.
Pioneering technology
The network offers the prospect of transforming how the emergency services work. For example, it could offer live video from body worn cameras transmitted from crime scenes; high definition images enabling hospital consultants to make remote diagnosis and treatment recommendations at accident sites; and sharing in real time 3D maps of buildings at fire scenes.
Signing of the final contracts follows the announcement in the Spending Review that the Government has committed an additional £1bn to overhaul the emergency services network. The new network is expected to save the taxpayer £1 million a day.
Minister of State for Policing, Criminal Justice and Victims Mike Penning said:
Following the Government's £1bn commitment in the Spending Review, I am delighted to announce today's major achievement in providing the emergency services with a new modernised communications network that is able to protect the public and save lives.

ESN will not only provide this capability to the three emergency services but over 300 other public safety organisations that rely on this ability everyday.

We have carefully evaluated each bidder's skills and expertise against requirements that were set by the emergency services themselves and are confident that the successful bidders will provide a world class communications network that our services deserve in today's modern world.

The Emergency Services Mobile Communications Programme (ESMCP) is a Home Office led, cross-departmental programme set up to provide a more affordable, more capable and more flexible communications network for the emergency services, called the Emergency Services Network (ESN).
Published 9 December 2015