PM announces continuation of targeted tax break for film industry.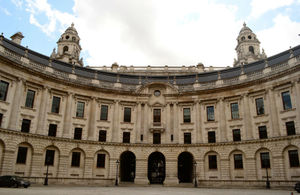 Prime Minister David Cameron today announced the extension of film tax relief, the Government's targeted tax break for the British film industry, until the end of December 2015. 
The scheme promotes the sustainable production of culturally British films and in 2009/10 provided around £95 million of support to the British film industry, supporting over £1 billion of investment in 208 films.
Recent productions assisted by the tax break range from Brighton Rock and Coriolanus to Gnomeo & Juliet and both parts of Harry Potter and the Deathly Hallows.
Speaking today at the BFI IMAX, the Prime Minister said he was "delighted" to announce the extension: "The last year has seen massive success, both at home and abroad, for a whole host of UK films. I look forward to seeing the UK film industry continue to thrive over the coming years, supported by the Government's film tax relief."
Culture Minister Ed Vaizey added "The huge success of British films at the Oscars, the Golden Globes and the BAFTAs this year is clear recognition of our world class talent and creativity. But as a vital creative industry, it also has huge potential for economic growth. Film tax relief is at the heart of our drive to support the production of culturally British Films within a sustainable and vibrant industry. I'm delighted that we can give certainty to the industry for the next four years."
Welcoming the announcement Lord Grade of Yarmouth, CBE, Chairman of Pinewood Shepperton plc added: "We are delighted by today's announcement that the Government has extended its film tax relief until the end of 2015.  This decision will deliver certainty for the UK's talented film makers and will provide the platform for growth, investment and jobs in a growing segment of the economy."  
Josh Berger, President & Managing Director of Warner Bros. Entertainment UK and Spain also welcomed the scheme, saying: "For almost 90 years, Warner Bros. has been investing in UK film production and the UK film industry's outstanding creative talent. In the last year alone, we've produced six major feature films here, released the final film in the UK-produced Harry Potter movie series and committed £100million to create our permanent production home, Warner Bros. Studios Leavesden, which will open in 2012. We welcome the Government's expression of support for the UK film industry through its renewal of the film tax credit."
Further information
Published 18 July 2012