Film experts meet to discuss Government support
Figures from the UK film industry will meet with Culture Minister Ed Vaizey today to discuss the future of Government support for film.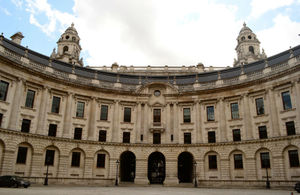 Important figures from the UK film industry will meet with Culture Minister Ed Vaizey today to discuss the future of Government support for film. Mr Vaizey has called together the experts to hear their views on how public money can best be used to stimulate a thriving and sustainable industry.
The round table meeting will see all sectors of the industry give their opinions on how the key functions of the UK Film Council can best be carried out in future. The Government announced in July that the UK Film Council would be abolished as part of the cross-government drive to reform public bodies, increase accountability and reduce their number and cost.
Ed Vaizey said:
"There is no question that public support for film is continuing. Indeed, the major investment through lottery funding will increase from next year and the valuable film tax credit remains.
"I want a robust and coordinated strategy to promote the UK as the best place to invest in film making and to provide real support and advice to film makers and investors alike. I want to make sure that public funds generate value for a wider audience and are focused where they can really make a difference."
Today's meeting will be the first of a series of meetings and workshops to address the key areas where Government supports the film industry. It will focus on options for the future distribution of lottery funding to UK film and the administration of the Film Tax Relief Certification process. It will be attended by senior representatives from across the industry, including funders, exhibitors, studios, producers, directors and broadcasters.
It is intended that a decision on future Government support for film will be made later this autumn.
Notes to editors
The following organisations will be attending today's round table meeting: Arts Council England;  BBC Film; Big Talk; British Film Institute (BFI); British Screen Advisory Council; Cinema Exhibitors' Association (CEA); Channel 4 BRITDOC Foundation; Directors UK; Film 4; Film Distributors' Association (FDA); Film London; First Film Company; London Development Agency; Mayor of London's Office;  National Endowment for Science Technology and the Arts (NESTA); Olswang LLP; Pinewood Shepperton plc; Producers Alliance for Cinema and Television (PACT); Screen England; The First Film Company Ltd; UK Screen Association.

The Government announced its decision to abolish the UK Film Council in July. Further details are available on the DCMS website.
Press Enquiries: 020 7211 2210
Out of hours telephone pager no: 07699 751153
Public Enquiries: 020 7211 6000
Published 6 October 2010