Film experts meet to discuss Government support
Ed Vaizey meets key figures from the UK film industry.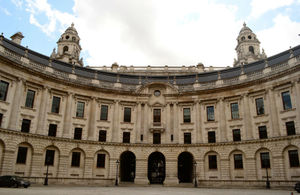 Today's meeting - the first of a series of meetings and workshops to address the key areas where Government supports the film industry - will be attended by senior representatives from across the industry, including funders, exhibitors, studios, producers, directors and broadcasters.
Mr Vaizey called the meeting to hear their views on how public money can best be used to stimulate the industry, and how the key functions of the UK Film Council can best be carried out in future. The Government announced in July that the UK Film Council would be abolished.
Continuing support
"Public support for film is continuing," said Mr Vaizey. "Indeed, the major investment through lottery funding will increase from next year and the valuable film tax credit remains."
"I want a robust and coordinated strategy to promote the UK as the best place to invest in film making and to provide real support and advice to film makers and investors alike," he continued. "I want to make sure that public funds generate value for a wider audience and are focused where they can really make a difference."
A decision on future Government support for film will be made later this autumn.
Further information
Published 15 September 2010