Fijian chef boosts soldiers' morale
Lance Corporal Leone Tunidau Boila, nicknamed 'Leo' due to his professional pride and uncanny strength, is known by the soldiers of Patrol Base…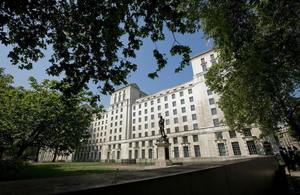 Lance Corporal Leone Tunidau Boila, nicknamed 'Leo' due to his professional pride and uncanny strength, is known by the soldiers of Patrol Base Khaamar in Nad 'Ali district as 'the morale maker, master baker'.
Lance Corporal Boila, who is attached to B Company, 2nd Battalion The Mercian Regiment (2 MERCIAN), actively seeks to remove external pressures from the day-to-day drain of life on tour.
His kitchen always has vibrant music playing in the background and his Fijian feast nights attract all the other soldiers from the patrol base into the kitchen, creating a sense of community.
Without question Lance Corporal Boila is a morale 'force-multiplier' and his food is appreciated by not only the British soldiers but also the interpreters and the locally employed contractors who assist him.
Captain Mike Brigham, B Company's Second-in-Command, said the 35-year-old Fijian had quickly become the most popular man in the company with his ability to turn plain rations into culinary masterpieces.
Captain Brigham, aged 26, from Birmingham, said:
Leo is a true unsung hero of Afghanistan; he may not have bullets flying over his head, but he steadies the morale of 200 men and enables them to face adversity on a daily basis knowing that they can do so on a full and satisfied stomach.

Leo considers cooking an art form and every mouthful bursts with flavour from spices added from his personal collection and ingenious techniques.
In the little spare time he gets between meals and preparation, he volunteers to conduct hobby chef lessons. This is a man who epitomises his own motto, 'why not?'
Private Paul Mhlanga, 29, who is originally from Malawi but now lives in Birmingham, said:
Leo's pride is infectious. We all have huge respect for him and he definitely owns the kitchen. He will make a meal at any time of the day if it means 'his boys' get fed.

I can honestly say I've never had such good food in my life.
Lance Corporal Boila said that he regarded his job as crucial for helping soldiers to keep focused on the job at hand.
He said:
Food is my art, my big passion, my own source of morale. I don't make the food, I create morale to raise my boys' spirits and keep them going. I really believe that food is the true weapon of the British Army and I'm just happy to keep doing what I do.
Lance Corporal Boila is looking forward to the end of his tour in April and seeing his sister, Sergeant Louise Ratu, a human resources specialist based at 2 MERCIAN's home of Palace Barracks in Northern Ireland.
We need your help! We are trying out designs for a new single website for all of government and we'd love your feedback. Please visit the 'Government beta site' by clicking on the link under Related Links.
Published 6 March 2012