Fifteen companies selected for 1st TeXchange programme
UK Israel Tech Hub announces 15 winning start-ups to visit London on its new TeXchange programme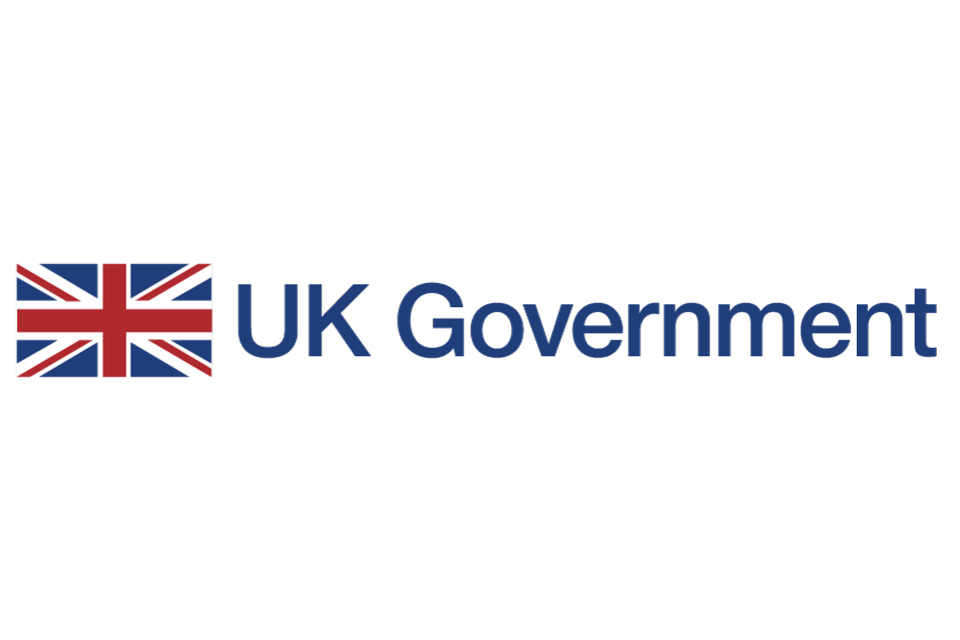 The UK Israel Tech Hub at the British Embassy Israel launched TeXchange in August this year, in partnership with London's Tech City Investment Organisation and UK Trade & Investment. TeXchange is a tech exchange programme that will create an on-going two-way flow of digital tech pioneers, companies, ideas and technology between the UK and Israel. Today, the fifteen carefully selected members of the first delegation of tech entrepreneurs going from Israel to the UK were announced from the pool of 128 applications.
This first TeXchange delegation will be leaving for London on 25 November 2012, led by Lucy Blechner, Digital Manager of the UK Israel Tech Hub. Their visit will focus on internet companies with solutions in gaming, adtech, mobile, e-commerce, social media and video.
Israeli start-ups will be exploring a number of topics at TeXchange, including: bringing users from Facebook to online products; fashion catalogues on tablets; creating a universal social contact book; mobile name registry and name-dialling services; multi-platform 'edu-tainment' systems for toddlers and preschoolers; media content platform; cloud-based email marketing; e-wallet technology pay on mobile devices; text-to-video technology. The participating companies were carefully selected by an experienced judging panel, chaired by Haim Shani, Chairman of the UK Israel Tech Hub.
Mayer Reich, CEO of RankAbove, a participating Israeli start-up:
We are grateful to TeXchange for granting us the opportunity to demonstrate how RankAbove's unprecedented SEO technology can help prominent UK companies improve their website performance. Opportunities to forge partnerships like these are vital in the effort to expand the Israeli tech-footprint in Europe.
TeXchange will create platforms for collaboration between entrepreneurs and companies, giving British corporations a competitive advantage by integrating Israeli technological innovation into their business, and connecting Israeli start-ups to the UK's leading companies, markets, investors and service providers.
This unique programme will fly groups of leading Israeli entrepreneurs to the UK for 3.5 days to participate in "Meet the Customer" and "Meet the Investor" events set up with leading British firms, attend tech networking events, experience mentoring sessions with industry gurus, and participate in a tour of London's 'Tech City', interacting with UK entrepreneurs in Europe's fastest growing Tech cluster. Groups of British entrepreneurs will similarly visit Israel, tapping into the vibrant Israeli tech scene, meeting their Israeli entrepreneurial counterparts and identifying collaboration opportunities.
The TeXchange winners will gather tomorrow at a reception at the residence of British Ambassador to Israel, Matthew Gould. The reception will host leading Israeli tech figures, the first TeXchange participants and over 50 members of the British ICE (International Conclave of Entrepreneurs) group. These leading digital entrepreneurs are visiting Israel to explore the high-tech scene, meet Israeli entrepreneurs and attend the DLD conference, hosted by Yossi Vardi in Tel Aviv.
Matthew Gould, British Ambassador to Israel:
TeXchange will bring the very best Israeli tech entrepreneurs to Britain. They will get to see what Britain has to offer Israeli companies looking to expand - the world's financial capital, three of the world's top ten universities, world-class marketing and business development skills, and links across the world. The entrepreneurs will also visit Tech City in London – one of Europe's biggest digital clusters with over 200 companies. I believe passionately that Israel and Britain are natural partners in tech. At the moment this is an unfulfilled potential. The TeXchange programme will help make this partnership a reality.
On Thursday evening, the 15 successful winners arrived at the Ambassador's residence in Ramat Gan for a joyous reception where they could meet each other before they fly to London and mingle with UK entrepreneurs, potential investors, content providers and customers. At the event they also met with the ICE group - 60 British entrepreneurs who travelled to Israel to see the start-up nation and discover its secrets.
Further information
The UK Israel Tech Hub was launched in October 2011 at the British Embassy in Israel. The Hub's mission is to promote a partnership in technology between the UK and Israel as a means of boosting innovation and economic growth in both countries. The Hub helps identify and bring innovative Israeli technology to British companies, and helps Israeli tech companies work with the UK as a partner of choice in their global growth.
TeXchange winning companies – the 15 start-ups selected:
Adotomi: Adotomi is a social media agency that focuses on bringing users from Facebook to online products. Using patented technology, Adotomi is able to deliver relevant users in a scalable and cost-effective way.

Bazaart: Bazaart re-invents fashion catalogs on tablets. With Bazaart, fashion brands can create "shopable" catalogs. Bazaart gets smarter with each user interaction, and starts to match and personalize the catalog pages.

CallApp: CallApp connects phones to a universal socialcontact book. It enhances conversation with real-time, relevant information & productivity tools.

CallMyName: CallmyName™ is a mobile domain name registry and name-dialing service. Its technology provides a universal SIM & Smartphone dialer-based solution for dialing names, making handsets that use it "call-name" enabled. The enormous variety and quantity of possible call names can drive rich media & content, web browsing, email and instant messaging.

Comfyware: Comfy develops, manufactures and markets Multi-platform Edu-tainment systems for toddlers & preschoolers. Its product line is marketed world-wide through various channels. Comfy is now diversifying into Cloud gaming, mobile applications smart-TV business model.

LiveDefinition:LiveDefinition is a white-labeled content platform selling over 7,000 movies/series in various websites and apps. They work with FOX, Lionsgate UK, Fashion TV, and Samsung, among others. They offer a complete and white-labeled video store, similar to what Toys R' us did - including technology, content, and billing.

Moolta: Moolta creates challenges. Users can challenge and be challenged by friends, celebs, or the entire world for prizes, money or charity.

IPGallery: IPgallery offers cloud-based Value Added Service and solutions that enable Network Operators and Service Providers to offer their Residential, as well as, Business customers advanced converged Voice, Chat and Video/Content services and rich unified social communications in a combined Legacy (Fixed/Mobile), Over-the-Top (OTT) & Social Community (SC) environment.

Ongage: Ongage is a start-up company in the email marketing arena. Its SaaS platform improves deliverability and operations by providing a gateway for easy usage of multiple vendors. Ongage brings a new and unique offer of one UI, one API with centralized reporting. It also brings a rich and non existing UI to SMTP vendors

RankAbove: RankAbove is a global leader in search engine optimization (SEO) technology, providing 'big data' and in-depth analytical insights for organizations with websites with many pages. RankAbove's proprietary Drive SEO platform solves complex website challenges by providing real time data; analytical insights and on-page recommendations to increase natural search engine rankings regardless of language or search.

SocialClicks :LTD :SocialClicks is a leading provider of social advertising and marketing solutions, with a strong focus on optimization, performance and maximizing ROI through advanced technology. It has developed a powerful dynamic tracking system which allows it to continuously optimize and refine all of its targeting and acquisition runs based on post-acquisition goals, measuring in real-time the monetization, retention, virality, and engagement of users.

Tweegee: Tweegee a multicultural social Platform for kids ages 6-12 , active in 4 countries with more than 3 M unique visitors monthly. Tweegee's business model is based on sponsorships, virtual goods and brand merchandise, and already working with over 65 global brands.

Wibbitz: Wibbitz is an innovative startup company creating text-to-video technology. Using the Wibbitz platform, any text-based article, post or feed on the web can be instantly converted into a short video.

WorkWithMe: WorkWith.me is the first professional referrals platform. It's where friends help friends get great opportunities, earn cash referral rewards, and gain respect within their industry.

ZooZ: ZooZ seeks to standardize the mobile checkout process. It has developed a unique payment platform that enables a quick and easy way to checkout and pay on mobile devices. Using the multi-platform ZooZ SDK, mobile developers can easily integrate secure in-app payments with only a few lines of code. ZooZ also aggregates various payment sources, such as credit cards and PayPal, in one universal solution (additional eWallets and carrier billing are coming soon).
These companies will be joined on the delegation to London by four leading Israeli companies selected by UK Trade and Investment (UKTI):
Catch Media offers Play Anywhere® Smart Cloud digital content technology. For customers, Play Anywhere® provides a convenient way to listen, watch and access their digital content across multiple platforms, wherever and whenever they want. For content providers and distribution partners, Play Anywhere® offers a sustainable vehicle for monetizing content on an ongoing basis, while building invaluable analytics and insight into the user base.

Brandtix : A digital intelligence company providing companies and brands with a unified solution for big data analytics, global video streaming and cross platform social applications.

Telesofia is a company in the field of health literacy. Telesofia uses technology that can create personalized health instruction from generic cases. The final products are short personalized medical videos for prescription patients, for patients undergoing surgery procedures, for over the counter drugs, etc.

Continuity Software is a provider of service availability risk management solutions. Trusted by many of the world's largest companies, Continuity Software's award-winning software mitigates downtime and data-loss risks across the entire enterprise IT landscape, including the datacenter's disaster recovery, high availability, and private cloud environments. Continuity Software was founded in 2005 by a team of experienced IT and data protection professionals.
Published 24 October 2012