News story
Fees changes in April
Some of our fees are changing on 6 April 2016.
This news article was withdrawn on
Our fees won't now be changing on 6 April 2016. We'll publish any fee changes and the timescales, once they're confirmed.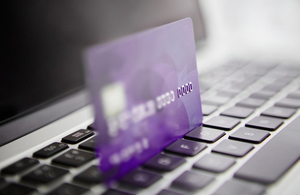 Companies House is a trading fund and operates on a 'cost recovery' basis. European law and HM Treasury guidance means our fees are calculated on how much it costs to provide our services and the way customers can access them.
We review our fees regularly but any changes generally require Parliamentary approval. Until this has been obtained, proposed fee levels are subject to change. We will update you with further details of any changes, and the timescale for their introduction, once these have been confirmed.
Published 22 February 2016
Last updated 3 March 2016
+ show all updates
Proposed fees table removed
Welsh translation added
First published.