This is the third update on fee paid judicial cases.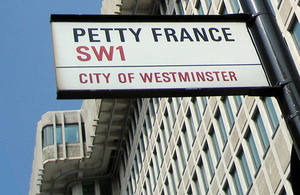 This update, on behalf of MOJ, is made in response to decisions by the:
UK Supreme Court in O'Brien v Ministry of Justice [2013] UKSC 6
Employment Tribunal on 2 January 2014 in Miller & Others v Ministry of Justice
Employment Appeal Tribunal on 4 April 2014 in Ministry of Justice v O'Brien
The Employment Tribunal continues to hear preliminary hearings on related issues and there are appeals to the Employment Appeal Tribunal and Court of Appeal. However, MOJ is aware that past and present fee-paid judicial office holders would like to know what steps are being taken in response to the judgments made so far.
This update should be read alongside earlier announcement Ministry of Justice statement in fee-paid judicial cases, and Moratorium in fee paid judicial cases.
If you wish to contact the Ministry of Justice about this statement then please email.
Published 3 July 2014