Moratorium in fee-paid judicial pension cases
Moratorium in fee-paid judicial pension cases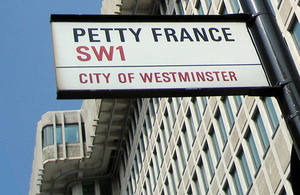 Following the case of O'Brien v Ministry of Justice and the decision of the UK Supreme Court that fee-paid Recorders are entitled to a pension, The Lord Chancellor has written today to the Lord Chief Justice, the Lord Chief Justice Northern Ireland, the Lord President of the Court of Session, the President of the UK Supreme Court and the Senior President of Tribunals to announce a moratorium in fee-paid judicial pension cases.
The purpose of the moratorium is to remove the need for potential claimants to lodge a "protective" claim from now on. The O'Brien case has been referred back to the Employment Tribunal and the litigation continues there.
Clarification
This clarification is issued following on from the Moratorium of the 5 April. The intention is to provide reassurance and greater clarity as to the force and effect of the Moratorium. In particular that if a judicial office holder is a potential claimant, the Ministry of Justice will treat him or her as if he or she had issued a pension-related claim as at 1 March 2013 and that the claim had been stayed.
Published 5 April 2013