FCO statement on recent violence in the Abyei region of Sudan
We urge all parties to work to secure full implementation of the agreements made in Kadguli in January this year in order to reduce instability and tension.'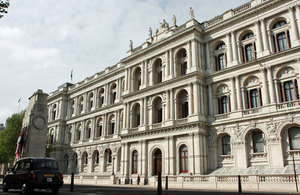 A spokesperson said:
"The UK is deeply concerned about the recent violence in the Abyei region of Sudan. We urge all parties to work to secure full implementation of the agreements made in Kadguli in January this year in order to reduce instability and tension.
We emphasise the urgent need for a political agreement on the status of Abyei in the framework of the ongoing discussions between the parties to the Comprehensive Peace Agreement (CPA), conducted under the leadership of the AU High-Level Implementation Panel. We call on both CPA parties to show the necessary leadership to achieve this goal.
The UK also calls on the CPA parties to cooperate with the UN Mission in Sudan (UNMIS) and to provide full and unhindered access for its activities."
Published 11 March 2011