News story
FCO Permanent Under Secretary Q&A on life and work in the FCO
Do you have a question about working as a diplomat in the 21st Century? Ask the Head of the UK Diplomatic Service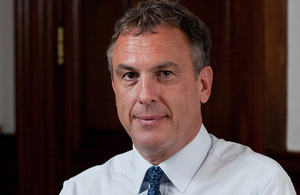 The FCO's Permanent Under Secretary (PUS) and Head of the Diplomatic Service, Sir Simon Fraser will be answering questions live on Twitter from 1145 - 1230 on Wednesday 9 October on life and work in the Foreign and Commonwealth Office. Submit your question using the hashtag #askFCO and follow Simon on twitter @SimonFraserFCO.
Foreign Office staff from the UK and overseas will be visiting 28 UK universities in October to talk to students about life in the FCO and why they should consider a career here.
The PUS is responsible for advising the Foreign Secretary and the ministerial team on foreign policy. He is also responsible for managing the FCO, and its 270 diplomatic missions around the world. Simon Fraser started his career as a Middle East expert, serving in the British embassies in Baghdad and Damascus, and as Private Secretary to Minister of State William Waldegrave. He has since specialised in Europe, international economic policy and the Middle East.
Further information
Follow Simon Fraser on twitter @SimonFraserFCO
Find out more about Simon Fraser
Follow the Foreign Office on twitter @ForeignOffice
Published 3 October 2013