FCO Minister "greatly concerned" by reports of ongoing violence in Sudan
In a statement today, Minister for Africa Henry Bellingham urged forces on both sides to cease all hostilities.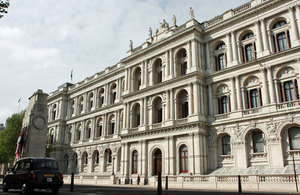 He said:
"I am greatly concerned at reports of ongoing violence between SAF and SPLA forces in the Southern Kordofan region of Sudan. I strongly urge both sides to cease all hostilities and return to negotiations to resolve their difficulties.
"I commend the continuing efforts of the African Union to bring about a peaceful solution to this issue and call on both parties to seriously engage at the upcoming talks in Addis Ababa with a view to resolving outstanding issues from the Comprehensive Peace Agreement.
"We will continue to monitor this situation closely and together with our international partners will do all we can to support a peaceful outcome."
Published 11 June 2011