News story
FCO hosts event to celebrate Black History Month
FCO and British Black Classical Foundation mark the end of Black History Month with opera competition.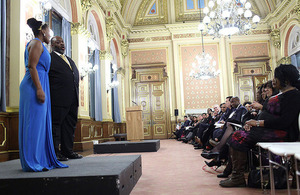 On Thursday 30 October the FCO hosted an event with the British Black Classical Foundation (BBCF) to celebrate Black History Month. The event saw the launch of the BBCF's 2015 Voices Of Black Opera competition that will find 20 new Operatic voices from across the Commonwealth to compete at a grand final in London, in 2015.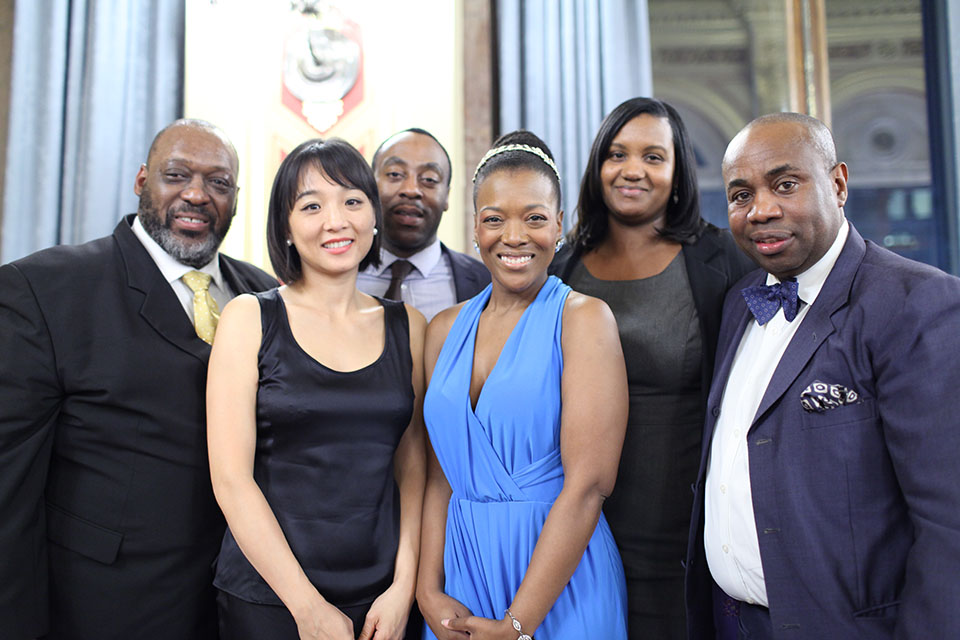 One of Britain's biggest strengths is its diversity. Our society's vibrant mix of cultures, experiences and perspectives means that the FCO and HMG are in a unique position to thrive in today's interconnected world. The contribution of Black and Asian people to arts and culture in the UK is an indispensable aspect of our collective history and so it was a great honour and also very befitting that the FCO's Minority Ethnic Action Group (MEAG) and the British Black Classical Foundation (BBCF) came together to celebrate Black History Month in this unique way.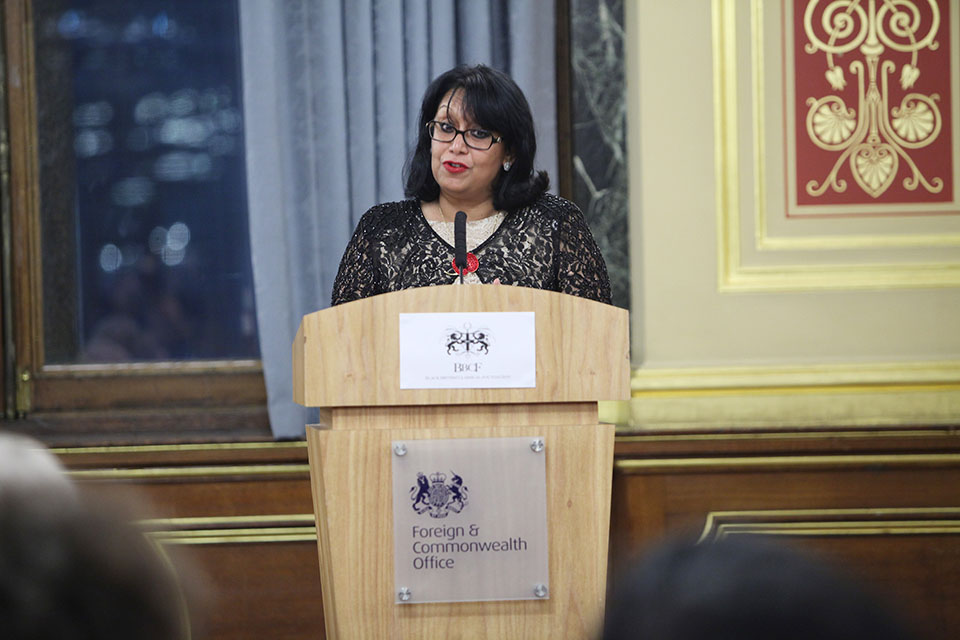 The BBCF were delighted to bring this event to King Charles Street as a unique and awe inspiring platform to exhibit high quality talent, foster creativity and expression and give valuable opportunities to Black and Asian musicians from across the Commonwealth. On the night, the FCO's Locarno rooms played host to over a hundred external guests from an array of professional fields and different government departments. The audience included the acting PUS, Simon Gass, and Baroness Verma of Department for Energy and Climate Change who both spoke about how great it was to see Opera at the FCO. They also reserved a special thanks to the artists on the night – Keel Watson, Abigail Kelly and Wai-Yin Lee whose performances combined inspiring stories with wonderful voices to create a memorable night.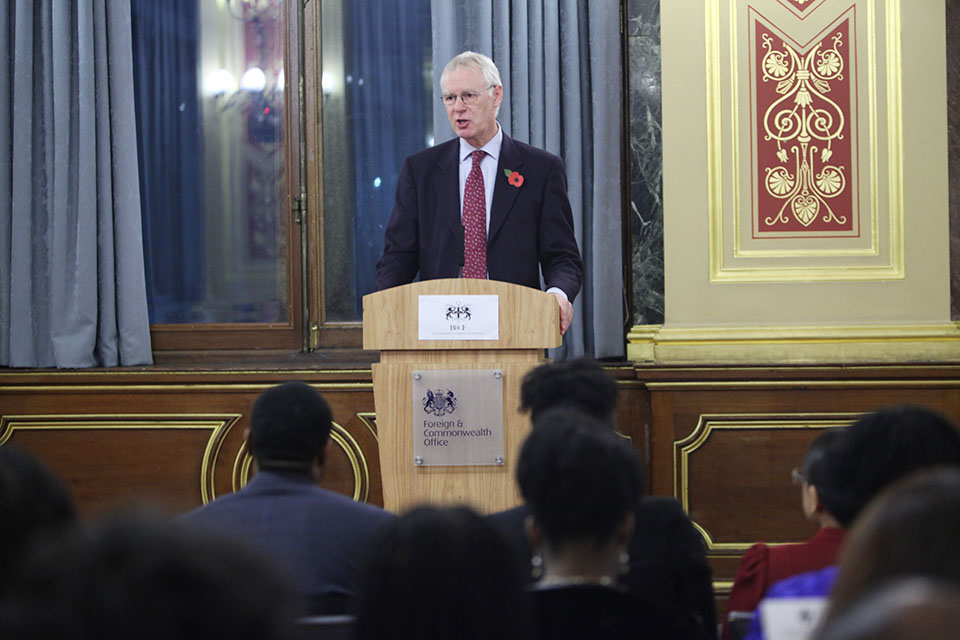 The event, which was sponsored by Seven Sisters Wine, Cause4 with the competition supported by the Royal Opera House and the BBC, was a good opportunity to raise awareness of the BBCF who aim to enrich the cultural landscape through indentifying outstanding performers in the Black and Asian Communities across the Commonwealth. The arts play an essential role in modern society and the BBCF support projects that create vital transformative change and lead to long-lasting legacies in Black and Asian communities, without letting the talents of the Black and Asian musicians go to waste.
The FCO was really proud to play host to such an occasion. We wish all those connected with BBCF and the Voices of Black Opera initiative across the Commonwealth every success. We look forward to further opportunities to celebrate the UK's unique and vibrant diversity in the future.
For further information and offers of support contact the BBCF through Vincent Osborne, Founder & Artistic Director, tel: 07932 914 545 or email info@bbcf.org.uk
Further information
Follow the Foreign Office on twitter @foreignoffice
Follow the Foreign Office on facebook and Google+
Published 4 November 2014