Fast-track law to restore bail powers
New legislation to give back bail powers to the police has been announced today by Home Secretary Theresa May.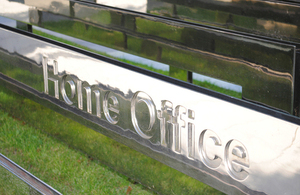 The Police (Detention and Bail) Bill  will be pushed through the House of Commons in just one day to reverse a High Court ruling on police bail.
Its judgment meant that the time suspects spend on bail counts towards the maximum period of pre-charge detention.
But the police said this ruling would have a serious impact on their ability to investigate crime, and the Bill to restore their powers will complete all its House of Commons stages on Thursday.
Power to protect public
'The ability to bail suspects is a crucial part of how the police investigate criminals and protect victims,' said Theresa May.
'I will always give police the powers they need to protect the public, that is why emergency legislation is required.'
Compensation claims
Police forces will be protected from compensation claims arising from the original court verdict by a provision contained in the Bill, which makes the new powers retrospective.
The Bill will pass to the House of Lords early next week, with Royal Assent expected soon afterwards.
Published 5 July 2011