Press release
Fast Growth 50 showcases Welsh Enterprise
This year's Fast Growth 50 list of finalists showcases some of our most exciting and successful businesses in Wales, says Secretary of State…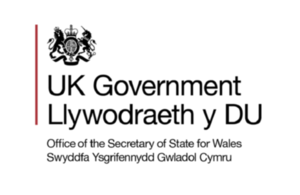 This year's Fast Growth 50 list of finalists showcases some of our most exciting and successful businesses in Wales, says Secretary of State for Wales Cheryl Gillan.
Addressing the Fast Growth 50 annual dinner in Cardiff, Mrs Gillan said the home-grown talent that had made it on to this year's list represented the best of Welsh business, creating jobs and new opportunities and strengthening the economy in Wales for the future.
She said: "This evening is a time for celebration. It is about you and your companies. This Government is on your side and is laying the foundations for economic stability and growth - and by doing so will create the right conditions so business can thrive.
"As you know, when we came into office we had been left with a record structural deficit of £109 billion.  That is more than 100 times Admiral's annual turnover of £1 billion, one of our biggest home grown Welsh businesses.  Our annual debt interest alone is almost three times the total funding given to the Welsh Assembly Government of £15 billion each year. So we have made tackling it a priority.
"Last week's Comprehensive Spending Review showed where we need to go - and how we intend to do it. As businesses you know just how important it is to operate within your means. And last week we set out our plans to do just that."
Mrs Gillan said the deficit reduction programme was not a barrier to growth.
She added: "It should be seen as part of the process of creating strong and sustainable growth. But this will not be growth that relies on unsustainable public subsidy as it has in the past. Instead, it will be growth created by private sector companies. That can only happen with the support of a pro-business government.
"That is why we are giving National Insurance holidays for the first ten employees of new businesses outside London, the South East and East. It's why we are giving budding Entrepreneurs support by extending the 10% entrepreneurs' relief rate from the first £2 million to the first £5 million.
"It's why we want to make running a business more straightforward by reducing bureaucracy and red tape."
Mrs Gillan said there was renewed confidence in the economy with two good pieces of economic news in the past week: "We had confirmation that the UK's economy grew at a faster than expected rate of 0.8%, the fastest Third Quarter growth since 1999, and our credit rating as a nation was upgraded. This is a vote of confidence in the new Government's economic policies."
Published 29 October 2010