News story
Farewell (for now) to 2 historic RAF squadrons
Today, the RAF's 12 (Bomber) Squadron and 617 Squadron bid farewell to active service with a disbandment parade at RAF Lossiemouth.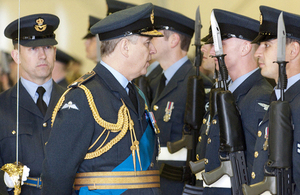 The disbandment of these squadrons on 1 April will precede RAF Lossiemouth becoming the main operating base for Typhoon aircraft.
However, both squadrons will live on. 617 Squadron will reform from 2018 and 'the Dambusters' will once again fly at the forefront of developing technology, this time in the Lightning II, the fifth-generation, multi-role, supersonic stealth aircraft.
Before this there will be a phased relocation of the Typhoon squadrons currently based at RAF Leuchars to RAF Lossiemouth.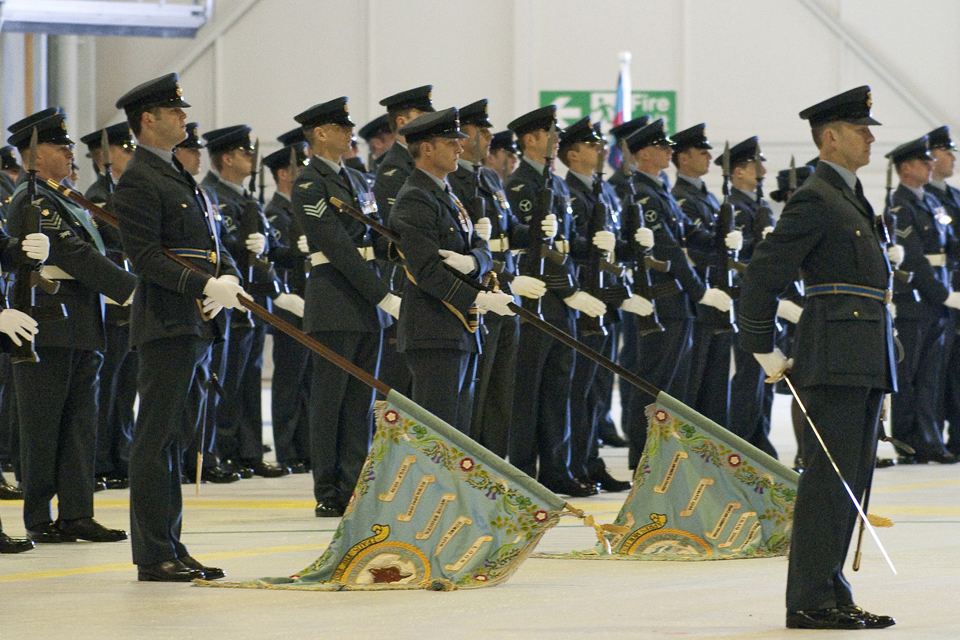 Many former 12 Squadron personnel will remain at RAF Lossiemouth as the station takes on the vital mission of 'Quick Reaction Alert', providing crews and aircraft at high states of readiness 24-hours-a-day, 365-days-a-year to police UK air space and intercept unidentified aircraft.
They will help maintain Typhoon aircraft at a constant state of readiness around the clock, ready to launch in defence of the UK.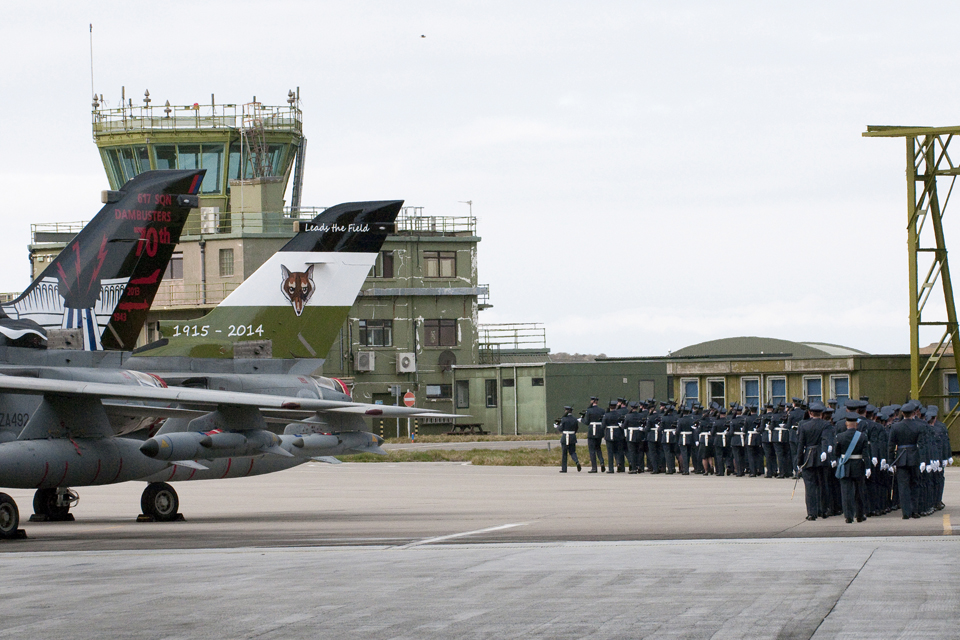 Air Officer Commanding No 1 Group, Air Vice-Marshal Stuart Atha, said:
Today we reflect on the past with pride and look to the future with relish. Born in battle, 12 (Bomber) and 617 Squadrons have played a pivotal role in successful operations throughout their illustrious history, from World Wars 1 and 2 to Iraq, Libya and Afghanistan.

Both squadrons have delivered precision air power around the world, whether that be in air-to-air combat, air-to-ground attack or in the intelligence-gathering role. We are proud of our heritage but we look to the future.

Later this year the world's most versatile combat aircraft, Typhoon, arrives at RAF Lossiemouth and in a couple of years 617 Squadron will be operating the RAF's most advanced aircraft, Lightning II.

Whilst the technologies may have changed, our people have not, and their professionalism, bravery and dedication will continue to be the RAF's distinct hallmark.
Published 28 March 2014