Family friendly working – next steps
Mr Davey signalled the Government's intention to bring forward ambitious proposals to create more flexible, family friendly workplaces. He announced…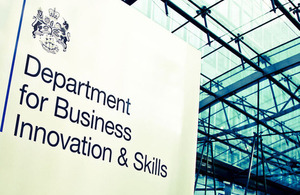 Mr Davey signalled the Government's intention to bring forward ambitious proposals to create more flexible, family friendly workplaces. He announced that:
the right to request flexible working will be extended to parents of children under 18 from April 2011 - benefiting nearly 300,000 more people;

a consultation will be launched later this year looking at how to extend the right to request flexible working to all employees, and the design of a new system of flexible parental leave;
The Minister said:
"We want to help parents and create a fairer, family friendly society. We will be launching a consultation later this year to make sure the law better supports real families juggling work and family life, and the businesses that employ them.
"This immediate change will give parents of all children regardless of age the same right to request flexible working. It will also make it simpler for employers and employees to identify whether they are eligible to make a request.
"The plans we'll unveil later this year are much more ambitious but these interim measures will help us learn valuable lessons and are an important first step."
Equalities Minister Lynne Featherstone said:
"A family-friendly workplace is a business-friendly workplace. Companies are missing out the skills and talents of too many people who are forced to choose between raising a family and having a job, so we will be working with businesses to change this in a way that will make life better for employers, employees and the economy.
"This will be a long process involving wide-ranging change, and today's measures are the first stage in that journey."
Currently the right to request flexible working is available to parents of children aged under 17, parents of disabled children under 18 and carers of certain adults.
The consultation will be part of the ongoing employment law review. At its heart is the Government's commitment to maximise flexibility for both employers and employees while protecting fairness and providing the competitive environment required for enterprise to thrive.
---
Notes to Editors
---
1) Individuals must be continuously employed by the same employer for more than 26 weeks before a request for flexible working can be made. Approximately 10.5 million employees are currently eligible under the right (8 million parents and 2.65 million carers of adults). The number of additional employees that could benefit is estimated at 288,000.
Carers qualify when they care, or expect to care, for a spouse, partner, civil partner or relative or live at the same address as the person being cared for.
The legislation provides eligible employees the right to request a change in their contractual working pattern from their employer and places a statutory duty on the employer to seriously consider it and only reject it where there is a clear business reason for doing so.
2) The Additional Paternity Leave regulations will remain in force as an interim measure for encouraging shared parenting from the earliest stages of pregnancy. The regulations were implemented in April 2010 and have effect for parents of children due on or after 3 April 2011.
Additional Paternity leave will give employed fathers a right to up to six months extra leave which can be taken once the mother has returned to work. Some of the leave may be paid if taken during the mother's maternity pay period. This is paid at 90% of earnings up to the same standard rate as Statutory Maternity Pay (SMP) which is currently £124.88 per week.
This new provision will be available during the second six months of the child's life, giving parents more choice in child care responsibilities and for the first time ever, the option of dividing a period of paid leave entitlement between them.
3) The Coalition: our programme for government states that:
"We will extend the right to request flexible working to all employees, consulting with business on how best to do so."
"We will encourage shared parenting from the earliest stages of pregnancy - including the promotion of a system of flexible parental leave."
"We will review employment and workplace laws, for employers and employees, to ensure they maximise flexibility for both parties while protecting fairness and providing the competitive environment required for enterprise to thrive."
4.BIS' online newsroom contains the latest press notices, speeches, as well as video and images for download. It also features an up to date list of BIS press office contacts. See http://www.bis.gov.uk/newsroom for more information.
Notes to Editors
Contact Information
Name BIS Press Office Job Title
Division COI Phone
Fax
Mobile
Email NDS.BIS@coi.gsi.gov.uk
Published 30 September 2010