News story
Family friendly working - next steps
Employment Relations Minister Edward Davey has set out plans to make it easier for people to balance their work and family life.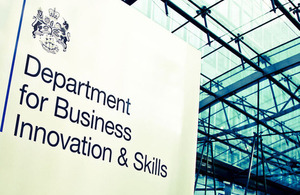 Mr Davey announced three proposals to help parents and create a fairer, family friendly society:
The right to request flexible working will be extended to parents of children under 18 from 2011, benefitting nearly 300 000 people.
The Additional Paternity Leave regulations will remain in force as an interim measure, encouraging shared parenting from the earliest stages of pregnancy.
A consultation investigating how to extend the right to request flexible working to all employees, and the design of a new system of flexible parental leave.
Mr Davey said:
"We will be launching a consultation later this year to make sure the law better supports real families juggling work and family life, and the businesses that employ them.
"This immediate change will give parents of all children regardless of age the same right to request flexible working. It will also make it simpler for employers and employees to identify whether they are eligible to make a request.
"The plans we'll unveil later this year are much more ambitious but these interim measures will help us learn valuable lessons and are an important first step."
Consultation
The consultation will be part of the ongoing employment law review; at its heart is the government's commitment to maximise flexibility for both employers and employees, while protecting fairness and providing the competitive environment required for enterprise to thrive.
Flexible working and paternity leave
Individuals must be continuously employed by the same employer for more than 26 weeks before a request for flexible working can be made.
Approximately 10.5 million employees are currently eligible under the right (8 million parents and 2.65 million carers of adults)
The number of additional employees that could benefit is estimated at 288 000.
The Additional Paternity Leave regulations will remain in force as an interim measure. The regulations were implemented in April 2010 and have effect for parents of children due on or after 3 April 2011.
Additional Paternity leave will give employed fathers a right to up to 6 months extra leave, which can be taken once the mother has returned to work. Some of the leave may be paid if taken during the mother's maternity pay period.
Links
Published 1 October 2010