Fake goods found at Stansted
Vast quantities of fake Ugg Boots, Nike trainers and GHD hair straighteners have been seized by the UK Border Agency.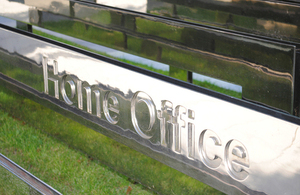 The 455 pairs of boots, 207 pairs of trainers and 90 straighteners had all been sent to the UK by the same Chinese exporter.
Sold on the high street by black market dealers, the items could have reached in excess of £100,000. There would have also been a potential loss of revenue to the Treasury in the form of VAT and import duty payments.
Bound for UK homes
The boots and straighteners all arrived in individual parcels, while the trainers were spread across 12 consignments, all bound for residential addresses around the country.
'When the parcels were opened it was fairly clear that these were cheap and, in the case of the straighteners, potentially dangerous counterfeits,' said Tony Karet, senior detection manager.
Samples from the shipments were sent to the manufacturers who confirmed this week that the items were fakes.
Big money
Tony Karet added: 'Criminals aim to make big money through smuggling counterfeit goods into the UK, but the actions of our officers have stopped them in their tracks.
'People who are tempted to buy cheap copies of the real thing don't realise that the profits made by smugglers are often ploughed straight back into other criminal activities such as drug and people smuggling.'
Report it
After suspected counterfeit goods are detained by the UK Border Agency, officers approach the rights holders to verify that the products are fakes. The company then decides whether or not to bring a private prosecution against the importer. After this process is complete, the goods can be destroyed.
Anyone with information about suspected smuggling activity should call the UK Border Agency on 0800 595 000.
Published 13 October 2010