Fake football shirt crackdown
In the run up to the World Cup, UK Border Agency officers work with replica kit manufacturers to target counterfeits.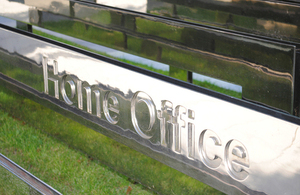 Criminal gangs trading in counterfeit football shirts face seeing their profits slashed after the UK Border Agency and replica kit manufacturers launched a major crackdown.
A week of action is being led at Coventry's international postal hub which includes anti-counterfeit experts from Adidas, Nike, Puma and Umbro working alongside immigration officials.
Already 3,200 fake shirts for countries such as England, France and Germany have been seized after officers identified them in parcels.
'Cheating' football fans
Immigration minister Damian Green, said: 'Smugglers are cheating unsuspecting football fans and undercutting honest businesses. It is estimated that businesses lose £11bn a year from counterfeits.
'People often don't realise that the profits made by these smugglers are ploughed straight back into other criminal activities such as drug smuggling and human trafficking.'
Thousands of fake shirts seized last year
In 2009 more than 50,000 counterfeit replica shirts, worth approximately £1.2m, were seized by the UK Border Agency, police and trading standards.
In addition, 21,000 auctions websites, which operate like eBay, were removed last year. The sites offered more than 150,000 replica shirts for sale, worth £1.4m.
The Premier League runs its own anti-counterfeiting programme in partnership with the IP Crime Unit and, working with the shirt manufacturers, has helped coordinate this operation.
If you suspect smuggling
Anyone with information about activity they suspect may be linked to smuggling should call 0800 595 000.

Transcript for Fake football shirt crackdown
Published 9 June 2010