Government response
Factsheet on HMRC and multinational corporations
There has been considerable media coverage of the tax affairs of multinational corporations, particularly on the conclusion of HMRC's enquiry into Google.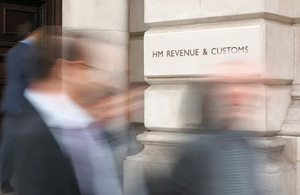 The Public Accounts Committee is taking evidence on this issue on Thursday 11 February in Parliament. Ahead of this hearing, HM Revenue and Customs (HMRC) is setting out some facts to help dispel myths which have arisen about how HMRC ensures compliance among multinationals.
Attention has focused on aggressive tax planning, by which some multinationals exploit the complexity of the international tax system to reduce their tax liabilities.
This is a global issue that requires a global solution.
The UK is actively engaged in the G20-OECD BEPS project and is pursuing the modernisation of international tax rules. The UK is also at the forefront in encouraging tax authorities across the world to share intelligence about multinationals' tax affairs.
Recent successes
Since April 2010, through an intense focus on compliance, HMRC has:
secured more than £100 billion of compliance revenues from all sources – money that would have been lost without HMRC's intervention; £38 billion of this was from large business compliance work
reduced the Corporation Tax 'gap' – the tax which is due but is not paid – from 9.3% (2010 to 2011) to 6.7% (2013 to 2014) of tax liabilities
won more than 80% of tax avoidance cases in tax tribunals
secured almost £3.2 billion in additional tax from challenging transfer pricing arrangements of multinational companies
Recent changes
The government has strongly supported HMRC's approach to tackling tax avoidance by increasing investment in HMRC's enforcement capacity and strengthening HMRC's powers, while introducing new, tough tax legislation. The government has:
introduced the Diverted Profits Tax (DPT). This measure came into effect in April 2015 to address the contrived diversion of profits out of the country, so that multinationals pay tax on profits that would otherwise escape UK tax. DPT is designed to change companies' behaviour so they pay more corporation tax on their UK profits rather than risk paying a higher rate of DPT. It is anticipated to yield £1.35 billion between 2015 and 2019
played a leading role in the OECD-G20 project to reform the international corporate tax system, to address aggressive tax planning and close loopholes
reinvested £800 million in HMRC for additional work to tackle non-compliance in the tax system
introduced the General Anti-Abuse Rule (GAAR) to tackle abusive tax avoidance schemes that might otherwise succeed under existing legislation. The GAAR is expected to protect £235 million in revenues before the year 2017 to 2018
given HMRC the power to collect disputed tax upfront through Accelerated Payment Notices, removing the benefit of dragging out disputes. HMRC has collected more than £2 billion from avoidance scheme users using this power
In 2016, the government has continued to toughen its approach to big business tax compliance, including proposals in Finance Bill 2016 to:
introduce a legal requirement for large businesses to publish an annual tax strategy relating to UK activities
introduce a new Special Measures approach, targeted at the very small number of large businesses with an ongoing history of aggressive tax planning, which present a significant and continuing risk to the Exchequer
HMRC's approach to multinational corporations
The largest companies often pose big tax risks, which is why we closely manage their compliance. Because of the tax at stake, their size and complexity, and the significant risk these businesses present to the Exchequer, this resource-intensive approach is the most cost-effective way of ensuring they pay the right amount of tax. At any given time we have about two-thirds of the UK's 800 largest businesses under investigation.
If we conclude that a business should have paid more tax, we dispute what has been paid. There are only two ways out of a dispute: for the business to agree to pay the tax, interest and penalties owed; or to have the matter resolved in a tribunal or court.
We do take on multinational corporations in tribunal, and usually win, but the quickest and most cost-effective result for the Exchequer is to end the dispute by getting the company to agree to pay all the tax, interest and penalties owed. Settling disputes by agreement is provided for in tax law and is the same approach that we take for all tax disputes, from the smallest businesses to global enterprises.
Our approach to resolving disputes is published online. In these guidelines we make clear we will only accept the full amount of tax, interest and penalties and will not accept a lower payment than we could win in court. We do not apply any rate of tax other than the statutory rate set by Parliament.
HMRC treats all taxpayers impartially. We apply the same approach to resolving all disputes, regardless of business size.
Transparency
HMRC is bound by a strict statutory duty of confidentiality (in the Commissioners for Revenue and Customs Act) which governs all information that we hold. This confidentiality is a long-established feature of the UK tax system, and one that many taxpayers see as important, because they trust us to keep their information and details of their tax affairs confidential.
The law permits us to disclose information about identified taxpayers for the purpose of our functions (collecting tax, administering national minimum wage, etc). We only exceptionally disclose identifying information on this basis and in those cases we do not give specific details such as tax paid. We may also disclose information in other circumstances where the law expressly permits, such as with the consent of the taxpayer or because another legal provision allows for specific disclosure (for example, with other government departments to help combat crime or fraud, or with other tax authorities internationally under tax treaties).
Nevertheless, HMRC is transparent about how we conduct enquiries and resolve disputes. In 2012 a Tax Assurance Commissioner was appointed to challenge the decision making on cases. The Tax Assurance Commissioner plays no part in HMRC's engagement with taxpayers about their tax affairs or line management responsibility for HMRC case-workers. This ensures there is a clear separation between the Tax Assurance Commissioner in his assurance and decision-making role and those who engage in discussions with taxpayers about their liabilities.
We will be working with the Public Accounts Committee to assure them of the robustness of our process.
Myths
'Sweetheart deal'
HMRC does not do "sweetheart deals".
The National Audit Office has full access to our papers and has in the past scrutinised the way that we resolve disputes in large and complex enquiries. In 2012, it appointed a retired High Court Judge to examine our largest settlements and concluded that HMRC had obtained good settlements for the country in all cases The NAO also made recommendations, which we implemented. In large, complex cases, three HMRC Commissioners have to approve any proposal for resolving disputes, including one Commissioner from an area of the business which is not directly responsible for the enquiry and the Tax Assurance Commissioner, who oversees the process and publishes an annual report on his work.
This process is subject to routine scrutiny by the NAO.
The Google enquiry
On 22 January 2016, Google announced that it had reached agreement with HMRC to pay an additional amount of £130 million in corporation tax and interest, as a result of HMRC's investigation which started in 2010. This sum is over and above the tax that they have paid for past years (or would pay for the current period were it not for HMRC's enquiry). The current tax charge that Google took in its accounts increased significantly from 2012, when the company first disclosed that it was under enquiry and made a provision for additional tax.
Some commentators have applied Google's group profit margin to its sales to UK customers and estimated that Google's UK corporation tax is equivalent to an effective tax rate of around 3% on the group's profit's arising in the UK.
This calculation does not reflect how tax law works.
Under international tax rules, Corporation Tax applies to profits created from economic activities carried on in the UK, not to profits from sales to customers in the UK. Many elements contribute to a multinational business's economic activity and thus generate the profits, including the work that staff do, the technology driving and used by the business, intellectual property and other assets as well as where those assets are developed and actively managed.
Example
Imagine that a UK car manufacturer builds its vehicles in the UK, but half of its profits come from sales in the United States. Under Corporation Tax rules, the manufacturing profits would be taxed in the UK, the place of the economic activity, not the USA, where the consumers are.
In accordance with our published guidelines on resolving disputes, HMRC has taxed all of Google's profits chargeable to tax in the UK for the period in question, at the full statutory rate of tax.
There has been media speculation about what other European tax authorities are doing regarding Google. We can't comment on enquiries carried out in other countries, or on media speculation about them. So far, there has been no public confirmation that other countries have concluded enquiries with Google, either by agreement or by litigation. HMRC is satisfied that our enquiry has secured all the tax that is due in the UK.
Ministerial involvement
HMRC is responsible for the conduct of enquiries. Government Ministers are not informed of the progress of enquiries and play no part in agreeing the amount of tax to be paid by any taxpayer. This is an important separation between policy, for which Ministers are accountable, and the administration of that policy, which is the responsibility of the Commissioners of Revenue and Customs.
We only informed Ministers of the outcome of the Google enquiry after it was concluded, and we only told them information that was in the public domain or that Google intended to make public.
Permanent establishment
The definition of a permanent establishment is set by international treaty law. These rules are complex, but they set out the level and type of activity that a company resident in Country A would need to undertake in Country B in order for Country B to have taxing rights over profits arising from that activity.
Some media reports have suggested that HMRC did not look into Google's assertion that its Irish company did not have a permanent establishment in the UK.
Although we cannot go into details of the enquiry into Google (see the Transparency section for the legislative reasons), it is wrong to suggest that HMRC does not take into account all relevant factors when making sure multinationals pay the tax due under the law.
The conclusion of HMRC's enquiries means that Google is paying the full tax due in law on profits that are chargeable to tax in the UK.
Published 9 February 2016