FAB camps return to help bereaved military families
Building on the success of previous years, Families' Activity Breaks (FAB) are returning in the summer of 2012 to offer bereaved military families fun and challenging activity-based holidays.
The holidays are designed for families with children up to 19 years of age who have suffered the loss of a loved one serving in the Armed Forces.
The holidays offer an adventure for all the family and a welcome break to meet and socialise with others who have experienced a similar loss. A loved one can mean a parent, a step-parent, or a child's legal guardian, carer or sibling.
FAB is a non-public-funded, tri-Service initiative run in partnership with the Youth Hostel Association. The cost to each family is only £50 and includes full board, meals and a full range of professionally-run activities.
As in previous years the camps will take place at Youth Hostel properties in Coverack in Cornwall and Whitby in North Yorkshire.
The FAB camps kick off on 21 July 2012 for three weeks at Coverack. The whole of the hostel will be taken over by FAB and spaces are available to stay inside, or outside, if you fancy some camping.
Tents are provided and are to an excellent standard - and no need to put any of them up either! New for 2012 is the introduction of a camp week at Coverack dedicated to families with children under eight years of age, beginning on 28 July 2012. The third camp in Cornwall begins on 4 August 2012.
From 28 July 2012 the Whitby FAB camp team take over the hostel located right beside Whitby Abbey. There are no camping facilities here, but there is more than enough indoors accommodation for families wishing to sample the delights of North Yorkshire.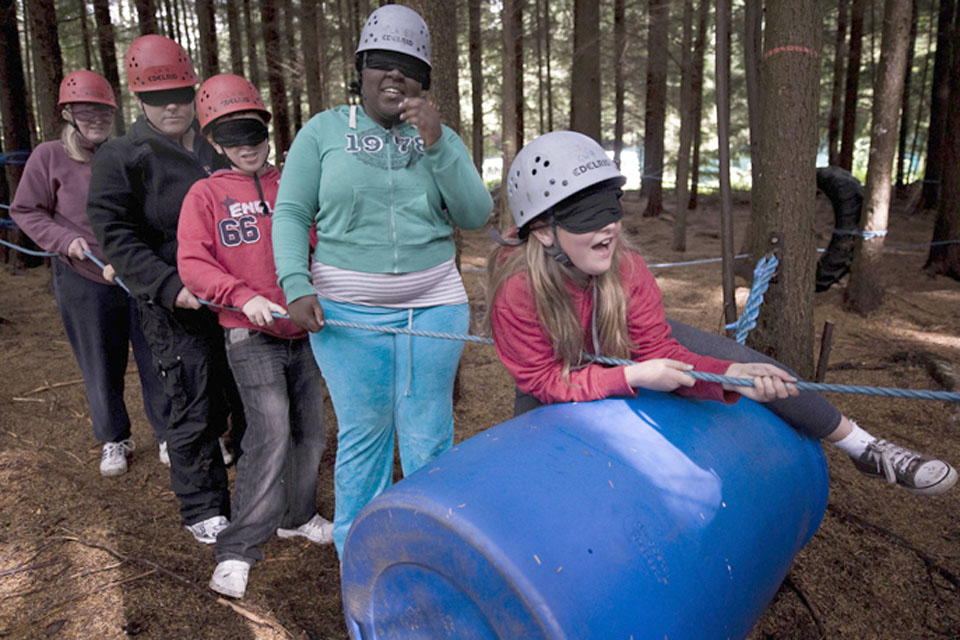 Speaking at last year's camp in Whitby, Caroline Spencer, whose husband Petty Officer Andrew Spencer was killed in a motorcycle accident while on his way to a birthday party for one of their two children, said:
It has just been so fantastic. We arrived on Saturday and the kids started playing football together straight away after dinner. Then there was canoeing the next day, with canoes tied together - so the teamwork element came out straight away.
It is things you often wouldn't tackle on your own. It has done a lot for their confidence and for the little girls in particular who have missed the male influence, as there are a lot of male volunteers here and the little girls have clung onto them.
[Mathew and Ellen] felt so far outside normality, and when I introduced the idea of the holiday they asked 'so there will be people in the same situation as us who have lost mums and dads?' They were really excited by the idea.
I have found time to relax and share experiences with people. I have found out how long it takes to grieve and that you don't have to rush things.
The whole place has been fantastic. The kids have already asked if they can come back next year.
FAB was originally conceived in early 2008 and the highly successful pilot in the summer of 2009 saw 24 families holidaying in the two locations. In 2010 the number of families increased to 50 and, in 2011, 55 families benefited from a FAB camp.
Published 21 February 2012