News story
Extreme weather tests exercising troops in Canada
British soldiers have been working in temperatures of -20°C to improve facilities on the Canadian training estate.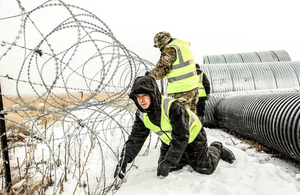 Exercise Warpaint runs until 4 April and is the 2-month annual deployment of an engineer regiment whose task is to conduct maintenance and construction work across the Defence Infrastructure Organisation (DIO) Canada estate in Suffield, near Calgary.
Alongside the ongoing annual winter repair programme, the exercise offers the 130 soldiers from 69 Gurkha Field Squadron, 36 Engineer Regiment, the opportunity to sharpen their maintenance and construction skills.
They also get the opportunity to challenge themselves in adverse and extreme weather conditions, hone their combat engineering skills, and foster Canadian-Anglo relationships.
Major tasks include maintenance and construction of bridges, car parks and fencing, and refurbishment of training villages. This helps accommodate additional personnel and improve buildings on the 2,500-square-kilometre training area.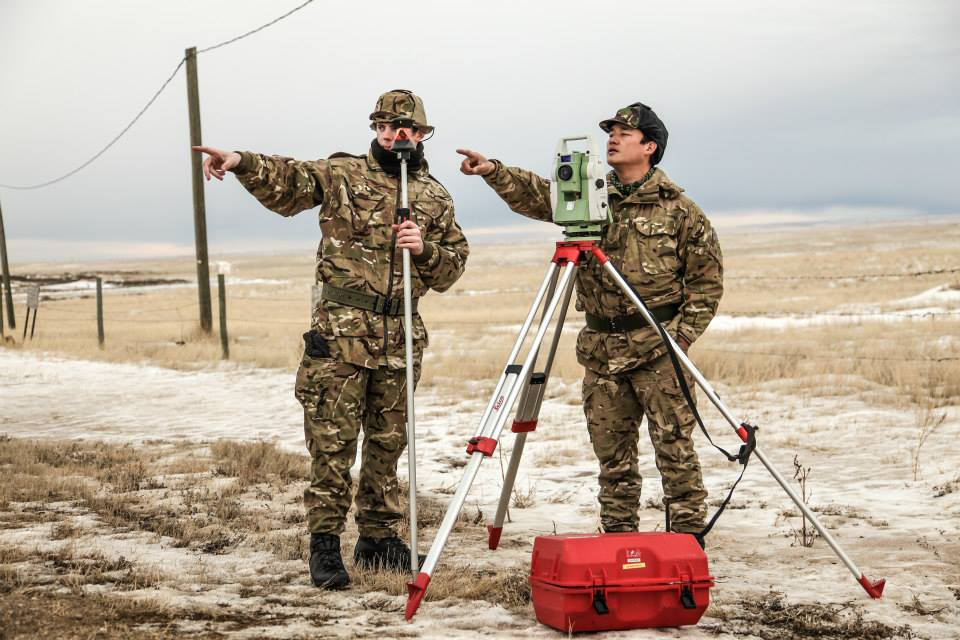 Lieutenant Colonel Ed Robinson, commanding officer of 36 Engineer Regiment and the Queen's Gurkha Engineers, said:
For a second year running 36 Engineer Regiment has delivered Exercise Warpaint. Following on from the great success in 2013, few appreciated how very challenging the climatic conditions in Canada could be earlier in the year. Little could have prepared 69 Gurkha Field Squadron for the challenges faced on Exercise Warpaint 14.

I'm extremely proud of how the squadron has adapted to the environment and remained cheerful throughout. They have added significantly to work undertaken to develop the training estate in 2013.

My Gurkha and British soldiers have thoroughly enjoyed this training experience, practising their artisan trade skills, relearning the importance of looking out for each other, and delivering a tangible output for DIO. It has been an outstanding training opportunity; I hope there will be many more.
He added that the exercise was also the squadron's first exposure to working with a section of soldiers from 75 Engineer Regiment (Reserve), and had been an enriching experience for all.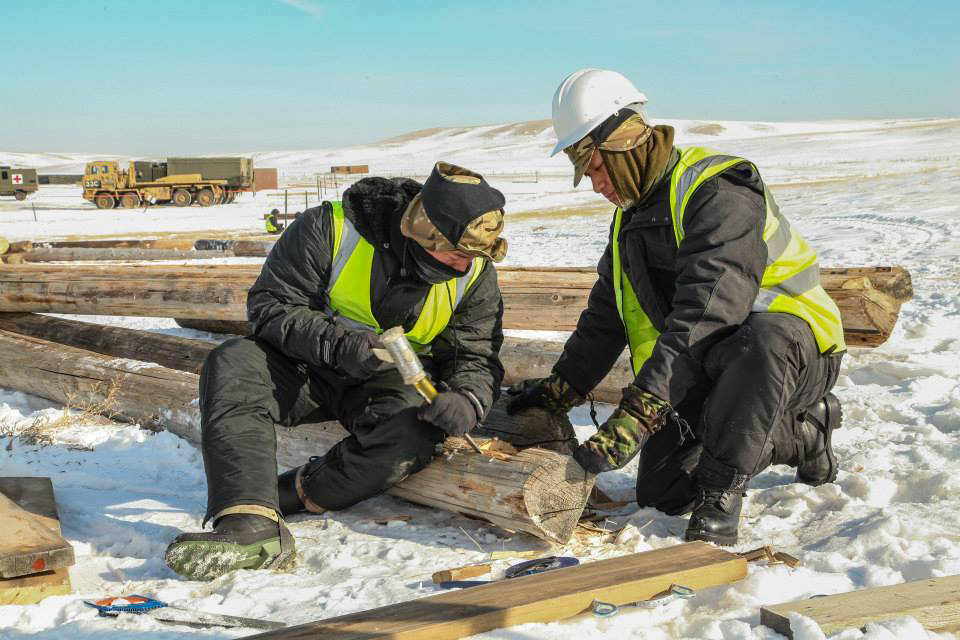 Lieutenant Colonel Nick Sealy-Thompson, Commander DIO Canada, said:
DIO's priority is to support our armed forces as they prepare for operations. The work that the soldiers carry out on the Canadian training area helps us get ready for a very busy exercise season.

Exercise Warpaint also offers the soldiers from 69 Gurkha Field Squadron the opportunity to practise and sharpen their skills in some really testing weather conditions which helps prepare them for future worldwide operations.
Published 21 March 2014