Extra funding for schools with Service children
As part of the Government's commitment to rebuild the Military Covenant, additional funding to state schools in England that have Service children on their rolls has been agreed.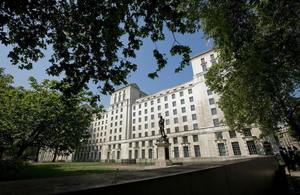 For the 2011-12 school year the Service Pupil Premium will be £200 per Service child in Reception Year through to Year 11 for those children on the school's roll on 20 January 2011, when the Annual Schools Census is conducted.
The additional funding aims to enable schools to provide the extra support needed to mitigate the effects of frequent changes of school and the effects of separation from a serving parent deployed on operations.
All parents with children in state schools in England should ensure that their child's school is aware of their Service status for the Annual Schools Census before 20 January 2011.
If a school is not aware that a child has a parent in HM Forces then the school will not be able to claim the additional funds available and the child will not receive the extra support that should be provided.
The Annual Schools Census does not link names to data so there should be no security risk in completing the census return to indicate a Service child.
Published 7 January 2011