Extra 1,200 Service personnel to provide security for Olympics
The Ministry of Defence is deploying an additional 1,200 members of the Armed Forces to provide resilience and flexibility as the busiest period of the London 2012 Games approaches.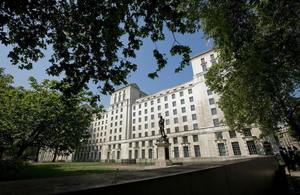 On 19 July, the Government announced 1,200 personnel would be on standby, and it is this Force that has now been called forward.
This will provide the military with the capacity to support LOCOG and the Police with additional assurance. As the Government has said, it is leaving nothing to chance.
These personnel will join colleagues already carrying out venue security duties including pedestrian and vehicle screening. They will be accommodated in a range of Defence and commercial sites which are already part of the logistics plan.
The extra 1,200 personnel will come from six companies of Royal Marines, based in Arbroath and Plymouth; three companies from units of 1 UK Armoured Division, based in Germany; and troops from 16 Air Assault Brigade, based in Colchester and Windsor.
No member of the of the Armed Forces will lose leave or be left out of pocket due to Olympics duties.
The total military contribution is now 18,200, of which 12,200 are supporting venue security operations.
Defence's contribution to the safety and security of the Games, in support of the Home Office, was announced to Parliament on 15 December 2011. This contribution amounted to 13,500 which included 7,500 troops for Olympic venue security operations.
As announced in Parliament on 12 July 2012, the venue security support was uplifted by a further 3,500.
Published 24 July 2012