New Tate Modern exhibition examines 'Voyeurism, Surveillance and the Camera'.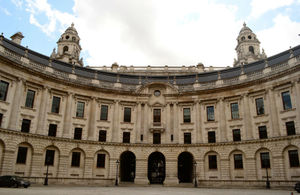 The exhibition runs at Tate Modern from 28 May - 3 October 2010.
Exposed offers a fascinating look at pictures made on the sly, without the explicit permission of the people depicted. With photographs from the late nineteenth century to present day, the pictures present a shocking, illuminating and witty perspective on iconic and taboo subjects. 
Much of Exposed focuses on surveillance, including works by both amateur and press photographers, and images produced using automatic technology such as CCTV. The issues raised are particularly relevant in the current climate, with topical debates raging around the rights and desires of individuals, terrorism and the increasing availability and use of surveillance. Exposed confronts these issues and their implications head-on.
Tate Modern is the national gallery of international modern art. It is one of this department's non-departmental public bodies.
Published 23 July 2012