We advise extreme caution around political rallies and public demonstrations in Kenya, following explosions in central Nairobi on 13 June.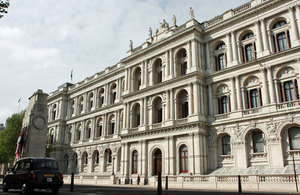 On 13 June six people were killed and over 70 injured following explosions at a rally in Uhuru Park in central Nairobi.
Large public gatherings and demonstrations occur from time to time and should be avoided, particularly ahead of the referendum on the constitution, due on 4 August. Any rally, even if advertised as peaceful, could potentially turn violent.
You should check local media reports for information on future demonstrations.
The overall level of our travel advice has not changed; we currently advise against all but essential travel to some areas of Kenya. For more information, see the Foreign Office travel advice for Kenya.
Published 14 June 2010