Expert Panel set up to support Local Authorities on contaminated land decisions
Following publication of Defra's revised Contaminated Land Statutory Guidance in April 2012, a National Panel of Experts has been set up to …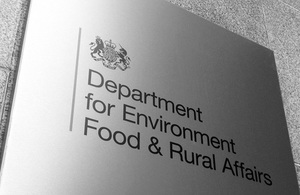 Following publication of Defra's revised Contaminated Land Statutory Guidance in April 2012, a National Panel of Experts has been set up to support Local Authorities in making decisions on whether land is or is not contaminated. The panel's work will be focussed on cases that are not straightforward and where there is a question mark over whether the land is considered legally contaminated or not.
The Panel's membership is made up of contaminated land experts including Local Authorities and the Environment Agency.  The panel will be chaired by Andrew Wiseman who is head of the environmental law team at the international law firm Stephenson Harwood.  Andrew has 20 years experience advising on environmental law including numerous sites determined under the guidance.
Panel members include:
Phil Crowcroft - Consultant ERM
Paul Nathanail - Professor of Engineering Geology at the University of Nottingham
Sarah Rea - Regeneration Manager, National Grid
Simon Cole - Technical Director, URS
Naomi Earl - Freelance Consultant
Seamus Lefroy-Brooks - Principal at LBH WEMBLEY Geotechnical and Environmental
Matt Whitehead - Environment Agency
Ann Barker - Lead Officer Contaminated Land; City of Bradford Metropolitan District Council
Chris Taylor - Enforcement Officer (Contaminated Land), Brent Council
Liz Hamer - Environmental Protection Officer North Lincolnshire Council
Steve Moreby - Contaminated Land Officer Gloucester City Council
The work of the Panel will be used to develop case studies that will be sent to the wider sector as evidence of best practice, helping to promote consistency in decision-making.
Notes
Defra oversees the contaminated land legislative regime under Part 2A of the Environmental Protection Act 1990.
The Panel has not been set up to advise Government.
The new Guidance sets out a legal framework for taking decisions on whether land qualifies as contaminated in the form of a 4-category test.
The Panel will focus on cases that border the legal definition of contaminated land as set out in the revised Statutory Guidance (i.e. Category 2/3 border)
The Panel will advise on cases with priority given to those cases with a human health receptor
Published 24 October 2012