Expansion makes removal centre Europe's largest
Two new wings have opened at the Harmondsworth Immigration Removal Centre, making it the largest of its kind in Europe.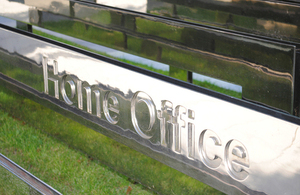 The new high security accommodation at Harmondsworth is ready for use. At full capacity it will house 364 of the UK Border Agency's most difficult detainees, significantly enhancing the government's ability to remove foreign criminals from the UK.
Most residents will be criminals
Immigration minister Damian Green called the centre 'a welcome addition to the UK Border Agency's estate'.
He added, 'The beds will be used for some of the most challenging detainees the UK Border Agency holds, the vast majority of whom are former prisoners who have committed serious offences.
'I believe foreign criminals should be sent home at the earliest opportunity, and today we have taken another step in that direction.'
Should be fully occupied soon
The first detainees were accepted earlier this month, and the current plan is that it will take approximately seven to eight weeks to have the new accommodation fully occupied.

Published 3 August 2010