News story
Exercise to test preparedness for a case of Ebola in the UK
National exercise takes place to test preparedness for Ebola in the UK as part of contingency planning.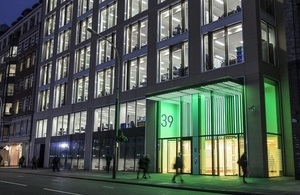 To test preparedness for an Ebola case in the UK, senior ministers, government departments and expert medical professionals from ambulance services, hospitals and Public Health England, along with the Chief Medical Officer and her team, will today (11 October 2014) be participating in a national exercise.
To ensure the public is protected, the PM has ordered the exercise as part of the UK's ongoing contingency planning.
The 8-hour exercise will involve actors simulating Ebola symptoms and emergency services responding to them in multiple areas around the country. Some people taking part in the exercise may be wearing personal protective equipment.
The exercise will test simulated scenarios in different locations, and a simulated government COBR meeting chaired by the Health Secretary will follow.
A DH spokesperson said:
The public can be assured that we have been planning our response to an Ebola case in the UK for many months now since the outbreak started in West Africa. It is vital that we test these plans in as realistic a situation as possible – with real people in real time. That will include a full COBR meeting chaired by Health Secretary Jeremy Hunt to assess the outcome and learn any wider resilience lessons.

It is important to remember that the overall risk to the public in the UK continues to be very low, and the UK has some of the best public health protection systems in the world with well-developed and well-tested systems for managing infectious disease.
Published 11 October 2014