European growth - a view from the UK
Minister for Europe David Lidington: Europe needs to adapt in order to prosper from the economic realities of the 21st Century.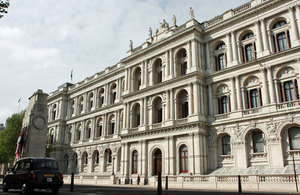 Minister for Europe David Lidington spoke today at the Europe 2020 summit on the economic challenges facing Europe, and how it can adapt to meet them.
Hosted by the Lisbon Council in Brussels, in association with the Danish EU Presidency, the summit focused on what actions can be taken now to unleash growth and kick-start employment.
David Lidington outlined the UK's view on how the EU can prioritise growth. He argued that beyond the Eurozone crisis, Europe faces a bigger challenge from the growing productivity gap with global competitors. In order to address this challenge, Europe must focus on growth and trade, get better at commercialising innovation, and reduce barriers to business.
The summit also featured keynote addresses by Jose Manuel Barroso, President of the European Commission and Nicolai Wammen, minister for European affairs of Denmark.
You can read the full speech by David Lidington here: A blueprint for a European growth agenda: the view from the UK
Published 27 February 2012