Europe Minister 'deeply saddened' by violence in Mitrovica, Kosovo
Minister for Europe, David Lidington MP, spoke today on the violence in North Mitrovica.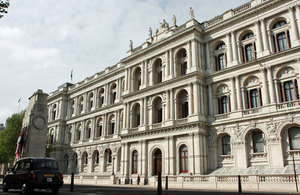 "I am deeply saddened to hear of the killing of Dr Mesud Dzekovic and injuries which have occurred today during a protest in Mitrovica. Only last week I visited the city, and saw and heard for myself the frustrations felt by the communities living there.
But what is clear is that there is absolutely no place in Kosovo for violence as a means to secure political objectives.
Following today's tragic events, I call on Kosovans of all communities to work together to resolve their differences peacefully and to reject the use of violence."
Published 2 July 2010