Europe Minister comments on Russian democratic freedoms
The Russian Government today rejected the registration of a new political party, the Party of People's Freedom (Partiya Narodnoi Svobodi – PARNAS). Europe Minister David Lidington commented on the decision.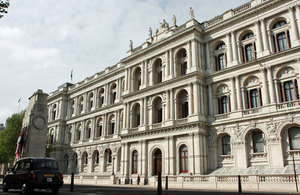 The Minister said:
"I note with serious concern the Russian Government's decision not to register the opposition Party of People's Freedom, which will prevent the party from competing in the upcoming Russian parliamentary elections. This is the latest instance in a worrying trend of refusing registration to opposition parties, and serves to stifle the real political competition which, as President Medvedev has stated, is essential to the modernisation of Russia.
"I call on Russia to ensure that the December Duma elections adhere to the democratic standards of the Council of Europe and the OSCE - organisations of which Russia is a member - and provide full opportunities for all political groups to participate in the electoral process."
Published 22 June 2011