World news story
EU Referendum: British nationals encouraged to register to vote
The British High Commission calls on UK expats living in Uganda to register to vote ahead of the EU Referendum.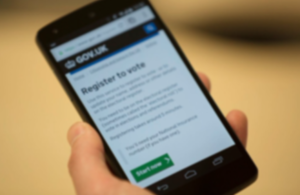 In support of the Electoral Commission's Overseas Voter Registration Day on 4 February, the British High Commission in Kampala has urged British people living in Uganda to register sooner rather than later so they don't miss the opportunity to vote. British Nationals living abroad who have been registered to vote in the UK in the last 15 years may be eligible to vote. Once registered, overseas voters can choose how they wish to vote – by post, by proxy (appointing a trusted friend or family member to vote on your behalf) or in-person if they will be in their UK constituency on polling day. As registrations have to be renewed every year, voters who were registered for the 2015 General Election should visit the website as they may need to register again.
To register to vote UK citizens should visit www.gov.uk/register-to-vote.
Overseas Voter Registration Day is an initiative of the UK Electoral Commission to encourage British Nationals living overseas to register to vote. At the 2015 General Election there were almost 106,000 overseas voters on the UK electoral registers, but this represents a fraction of the 5.5 million UK citizens estimated to be living overseas and potentially eligible to vote at the EU Referendum.
The referendum is due to take place by 31 December 2017. The question, in line with advice from the Electoral Commission, will be: 'Should the United Kingdom remain a member of the European Union or leave the European Union?'.
The Electoral Commission is an independent body set up by the UK Parliament, with the responsibility of regulating party and election finance and setting standards for well-run elections.
Published 4 February 2016