Press release
EU NER funding guidance issued for UK carbon capture and storage developers
CCS developers have been issued Government guidance on applying for European NER 300 funding.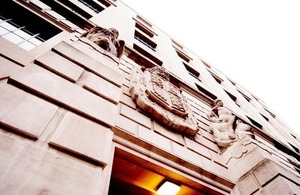 Press release: 13/038
The European Commission launched its second call for CCS proposals at the beginning of this month (3 April). The funding available under NER 300 is for projects across Europe that demonstrate the environmentally safe capture and geological storage of CO2 at commercial scale or innovative renewable technologies.
The guidance published today sets out that the Government will support the two preferred bidders and two reserve bidders in our £1bn CCS competition.
Preferred bidders:
Peterhead project in Aberdeenshire
White Rose project in Yorkshire
Reserve bidders:
Captain Clean Energy project in Grangemouth
Teesside Low Carbon project
It is a decision for each CCS project whether to apply for NER 300 funding and the Government's support is subject to both the project being in the UK's competition at the EU's submission deadline of 3 July 2013 and meeting the eligibility criteria detailed in the EU's Call for Proposals.
A DECC spokesman said:
"We've had a tremendous response from industry for our £1bn CCS competition that puts us at the forefront of the technology in Europe and across the world.
"Should the final two preferred bidders and reserve applicants in our competition wish to bid for EU NER 300 funding the Government intends to support their application.
"We think these projects have significant potential to deliver early commercial-scale CCS in the UK."
Notes for editors
Published 12 April 2013