Ethiopian opposition leader released from prison
Minister for Africa Henry Bellingham has welcomed the release of Ethiopian opposition leader Birtukan Mideska.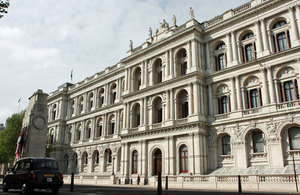 Speaking after her release, the Minister for Africa said:
"I welcome the release from prison of the Ethiopian opposition leader Birtukan Mideksa. This is an important step forward. We have always taken the view that her re-imprisonment was not in Ethiopia's interest and that a solution should be found, in accordance with Ethiopian law, for her to be released. People like Birtukan Mideksa have an important contribution to make to Ethiopia's democratic development. We are delighted that she can now be reunited with her family."
Birtukan Mideksa is chairwoman of the Unity for Democracy and Justice Party, one of the main Ethiopian opposition parties. She was arrested following the contested 2005 elections. She was later pardoned and released, but then re-imprisoned in December 2008.
Published 6 October 2010