News story
Essex soldiers and their families get new homes
Soldiers and their families in Colchester are enjoying an improved lifestyle thanks to new military housing.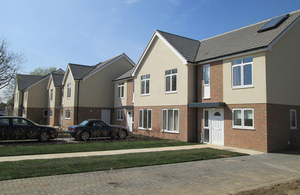 Working with its industry partner Modern Housing Solutions, the Defence Infrastructure Organisation (DIO) recently completed 18 new service family accommodation (SFA) properties in the town.
The 6 three-bedroom and 12 four-bedroom properties are all built to a high standard with en-suite facilities to the master bedrooms and a handy utility room. All of the properties have modern features and meet the requirements of standard 1 for condition; the top of the scale. They benefit from underfloor heating on the ground floor, solar panels and air source heating systems.
Brigadier Martin Boswell, head of DIO service delivery accommodation, said:
The provision of good quality living accommodation for service personnel and their families remains a top priority for the Ministry of Defence. These modern, sustainable new houses further demonstrate DIO's investment in the Colchester estate over recent years; providing good quality homes for service families.

We continue to invest in houses for service families to meet the needs of defence through our improvement programme, planning the building of new properties and buying new properties directly from developers in areas of high demand.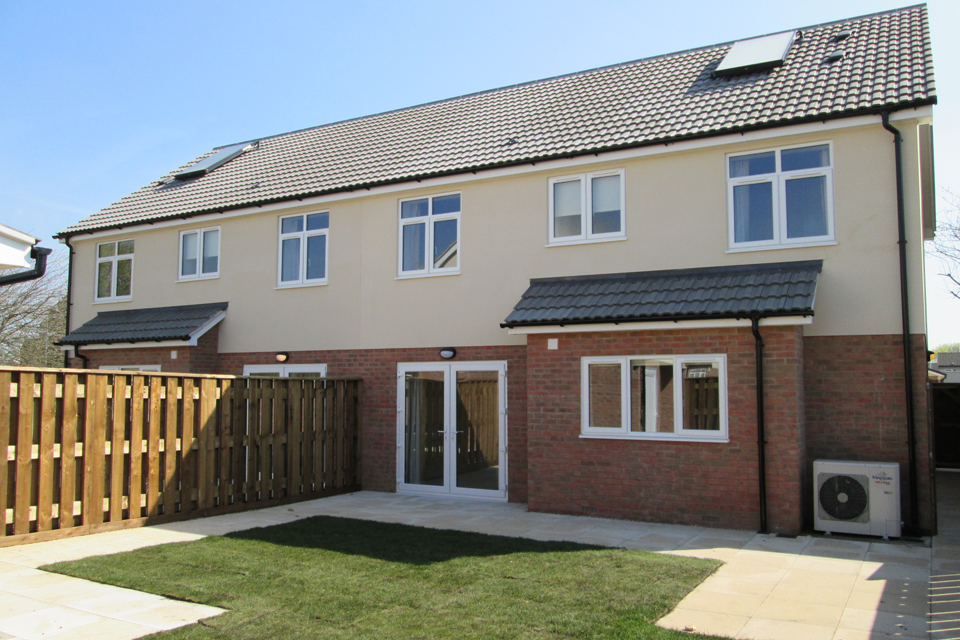 Construction work started in January 2013 and the £2.8 million project was completed this month. This latest investment means that 99% of the 962 service homes in the garrison area now meet MOD's top 2 standards for condition.
Nine of the houses are already occupied by service families and 5 have been allocated and are awaiting the occupants moving in. The remainder are available for DIO to allocate to entitled personnel.
Sergeant James Radcliffe from 156 Provost Company of the Royal Military Police and his family are already benefiting from the new accommodation. He said:
We moved into our newly-built SFA in Colchester in December. The house is of an exceptionally high standard and finish throughout, and extremely large. Having the opportunity to occupy a new house has seen an improvement in our family life.
Published 22 May 2014