Eric Pickles urges bank holiday vigilance against planning cheats
Communities and Local Government Secretary Eric Pickles is today reminding councils to be alert over the bank holiday weekend so no one can …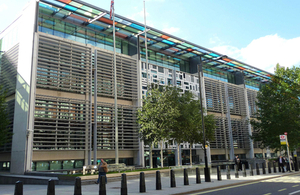 Communities and Local Government Secretary Eric Pickles is today reminding councils to be alert over the bank holiday weekend so no one can break planning laws and expect to get away with it.
Mr Pickles said that councils should be ready to use their powers and act against unauthorised development over the extended weekend, ensuring the system for retrospective planning applications is not abused. He also pledged to strengthen the existing powers that councils have to halt developments that are breaching planning laws.
Current powers available to councils include Temporary Stop Notices, which can mean that activities that breach planning control must stop immediately, with offenders facing a fine of up to £20,000 if they fail to comply. The Government is currently considering options to strengthen the hand of councils to use these powers to tackle unauthorised developments.
This follows a number of cases where people have put in a planning application over a bank holiday weekend, and used that time to develop land illegally whilst council offices are closed and officers unavailable to take action to stop it. The delay means that by the time the application is assessed and enforcement action taken, development can already have occurred - for example laying concrete driveways or cutting down protected trees.
Mr Pickles urged councils to have planning officers on call, ready to deal with last minute applications and take rapid enforcement action against any unauthorised development.
Vigilance against abuse of the planning system will help reduce the volume of retrospective planning applications, which are expensive for the taxpayer, put an unnecessary strain on the planning system and are not fair to the vast majority of people who play by the rules.
Communities Secretary Eric Pickles said:
For years, dodgy developments have been thrown up on bank holiday weekends when planning departments are closed, leaving them with a major headache when they come back to work.

It's wrong that a small minority of planning cheats can play the system in this way, leaving councils with months, and sometimes years, of hassle to get rid of developments that shouldn't be there. Unauthorised developments have also created tensions between travellers and the settled population. We want to redress the balance and put fairness back into communities.

That's why I'm calling on councils to take precautionary measures and make sure that they have planning officers ready to deal with any planning applications submitted over the weekend. But we also want to help councils ensure there is fair play in the planning system, so we are looking at strengthening Temporary Stop Notices to toughen up councils' existing powers to tackle unauthorised development.
Additional measures are being introduced through the Localism Bill to limit opportunities for retrospective planning permission in relation to any form of unauthorised development, and to increase the powers that local authorities have to enforce against breaches of planning control. In the meantime Ministers are urging councils to remain vigilant against breaches of planning rules, and use the existing powers at their disposal.
Twitter
Keep up to date with the Department by following us on Twitter (external link).
Media enquiries
Visit our newsroom contacts page for media enquiry contact details.
Published 27 May 2011