Eric Pickles to ask new Housing Minister to review help for homeowners
A Communities and Local Government spokesperson said: "Figures published today by the Council of Mortgage Lenders and the Ministry of Justice…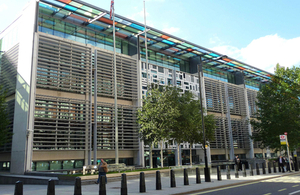 A Communities and Local Government spokesperson said:
Figures published today by the Council of Mortgage Lenders and the Ministry of Justice show that the threat of repossession remains very real for homeowners across the country.

That's why the Secretary of State for Communities and Local Government, Eric Pickles, will be asking the new Housing Minister to take a fresh look at existing Government schemes which help homeowners struggling to pay their mortgage and make sure that they offer the best deal for homeowners, as well as value for money for the taxpayer.
Twitter
Keep up to date with the Department by following us on Twitter (external link).
Media enquiries
Visit our newsroom contacts page for media enquiry contact details.
Published 13 May 2010