Eric Pickles pledges to end mismanagement of European funding
The Communities Secretary, Eric Pickles MP, today pledged to end the mismanagement of the European Regional Development Fund (ERDF). The Communities…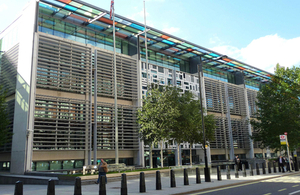 The Communities Secretary, Eric Pickles MP, today pledged to end the mismanagement of the European Regional Development Fund (ERDF).
The Communities and Local Government accounts for last year, laid today, show the extent of the financial irregularities in the administration of the ERDF by the previous Government. The failure to ensure compliance with EC rules has left a bill for more than £150 million to be picked up by taxpayers.
The ERDF money is allocated by the EC to help fund schemes like the Eden Project in Cornwall, the Millennium Bridge in Gateshead, and to provide grants to small businesses. In all, £3.8 billion of ERDF has been spent in England from the 2000-2006 round of programmes.
EC Auditors found instances where projects allegedly failed to keep proper records or used the funding inappropriately. The Department is challenging these issues robustly. But where there is no convincing case, the EC will impose financial penalties on the Government for these failures of monitoring and, where the misspent funds can't be recovered from projects, the taxpayer has to bear the loss.
The Communities Secretary said:
I am publishing our accounts today so that taxpayers can see where their money is being spent.

ERDF is governed by complicated and over-bureaucratic rules drawn up by the EC, but that does not excuse the mistakes that have been made and the failure to manage properly the use of public funds.

The 'financial irregularities' which have been reported mean that we are likely to need to find up to £155 million to pay back to Europe.

This mismanagement ends now.

I am urgently reviewing how we manage and distribute these funds to make sure taxpayers have confidence that their money is not being wasted. And I will be pressing the EC Commissioner about the needless bureaucracy which holds up the money from being spent to kick start the recovery in Britain.
Notes to editors
The European Regional Development Fund was set up in 1975 to stimulate economic growth in the least prosperous regions of the European Union (EU). As EU membership has grown, the ERDF has developed into a major instrument for helping to redress regional imbalances. CLG manages overall ERDF in England and the Government Office network was responsible for delivering the 2000-2006 round of projects in their regions. The current round of ERDF (2007-2013) is being delivered by Regional Development Agencies.

The Department for Communities and Local Government accounts laid today (7 July 2010) are for the year to 31 March 2010.

Full accounts will be available on the Communities and Local Government website on Friday 9 July 2010.
Twitter
Keep up to date with the Department by following us on Twitter (external link).
Media enquiries
Visit our newsroom contacts page for media enquiry contact details.
Published 7 July 2010