Eric Pickles pays tribute at national Holocaust memorial day event
Communities Secretary Eric Pickles paid tribute to those affected by genocide past and present at the national Holocaust Memorial Day event.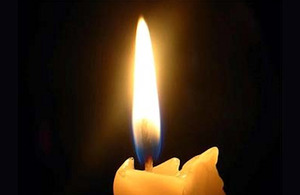 Speaking at the event organised by the Holocaust Memorial Day Trust, the Secretary of State emphasised how important it is that everyone understands the relevance of the Holocaust to our lives today, and lit a candle to symbolise remembrance.
Mr Pickles also confirmed that government support for local memorial activities will continue, with £1.5 million funding over the next 2 years.
Communities Secretary Eric Pickles said:
"Holocaust Memorial Day gives us an opportunity to find out more about what happened in Nazi Germany, Bosnia, Cambodia, Rwanda and Darfur; to look at why it happened; and to think about what we all need to do to make sure it never happens again. This day is relevant to all of us.
"Antisemitism and other forms of bigotry have sadly not yet been relegated to the history books. It's the responsibility of every one of us to challenge divisive views and discrimination whenever we see them.
"Holocaust Memorial Day is such an important focus for motivating people to do their bit to ensure that the horrendous crimes committed during the Holocaust are remembered and never repeated. This is why we have decided to continue to provide funding to support the crucial work of the Holocaust Memorial Day Trust.
"Formal events are a chance to stop and remember the horrific genocides of this century. But the many local events taking place this week, in whatever form they take, provide even more important opportunities for the whole community to get involved. They rightly focus on education, young people, thought-provoking stories and active engagement with the modern day issues."
The government supports the Holocaust Memorial Day Trust to supply resources for teachers and for the organisers of the hundreds of local events that take place in communities.
The Trust is also encouraging people to visit their website and light a virtual candle to show their support. The site includes an array of free resources and information as well as details of events taking place in every region.
Watch the Holocaust Memorial Day 2011 trailer.
The remembrance event at the Royal Horticultural Halls in London brought together survivors, youth groups and human rights activists and provided a national focus for activity on the day.
Communities ministers also attended the Holocaust Education Trust's reception and the Mayor's event at City Hall.
Published 27 January 2011