Eric Pickles launches National Market Day
Apprentice star gives top tips to over 1,000 new traders.
Communities Secretary Eric Pickles is today (23 June 2012) calling on local people to show their support for high street shopping by visiting one of a host of local markets open across the country on National Market Day.
Today marks the start of a 2 week Love Your Local Market extravaganza. Over 300 local markets will be offering special deals and events to attract new shoppers and encourage budding entrepreneurs to start up new businesses by trying out this low-cost way to get into retail.
Over 1,000 new start-ups pitches are already booked. Low-cost pitches and 'tables for a tenner' deals mean many more people can set up a stall on the day. Some places will also have expert advice on hand from experienced 'market mentors' offering helpful advice to new traders.
Mr Pickles and Apprentice star, Adam Corbally launched the fortnight at Spitalfields market in London where they met young entrepreneurs from local schools trying their hand at running a market stall and selling their craft goods.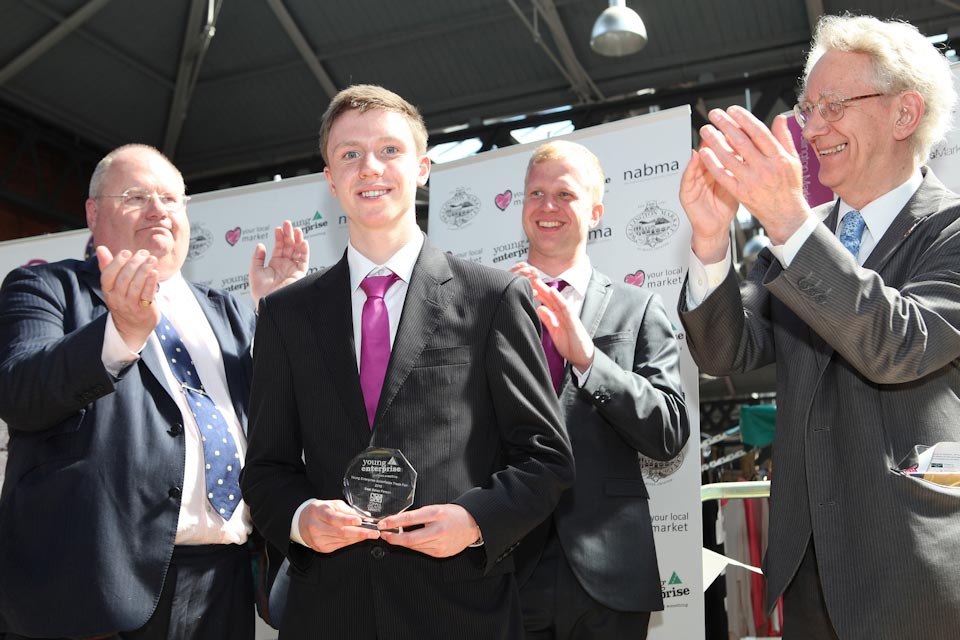 Adam Corbally, formally a market-trader and now a successful businessman, has given his top 10 tips for running a market stall. Tips include:
get there early
set up near a cafe or toilet for more footfall
get your prices right
remember smiles and tales make sales
They are part of a new guide to 'Getting Started' as a market trader.
Mr Pickles has urged every council to get behind this "exciting opportunity" to support the high street and local economy. The government has committed over £80 million to give young entrepreneurs start-up loans, personal training and expert support to develop a business plan. This could to create over 30,000 new businesses.
Eric Pickles said:
"The hustle and bustle of a busy market has long been a great British tradition. Brimming with energetic traders and great deals, local markets should be a vibrant part of every town's shopping experience.
"Love Your Local Market is going to be a really exciting fortnight for towns and villages across the country - it's a great way to put local economic life back into the high street. Over a thousand new entrepreneurs are taking advantage of the special rates on offer to try out their business ideas."
Adam Corbally said:
"I am really passionate about markets and proud to support this fantastic Love Your Local Market fortnight.
"My top tips come from the heart and are based on 14 years of trading. They're a straight forward and simple way to do it right - the kind of advice I wish I'd been given when I started out.
"I hope as many people as possible get stuck in and have a go at running a stall - if I can make it a career so can you - either way, head down to your local market and see what's on offer."
Minister for Markets Andrew Stunell said:
"From Stockport to St. Ives market traders across the country will be showcasing all that is great about our local markets. Some of Britain's biggest household names started off on market stalls and Love Your Local Market could be the fortnight that kick starts a few more budding British businesses."
First announced as part of the government's response to Mary Portas' review of the High Street, the Love Your Local Markets fortnight is being run by the National Market Trader Federation and the Markets Alliance.
Further information
For more information, see the full press notice.
More photos from the event are available from the DCLG Flickr channel
Published 23 June 2012