News story
Equitable Life Payment Scheme payouts pass £900 million
Over 860,000 policy holders have now been paid by the government.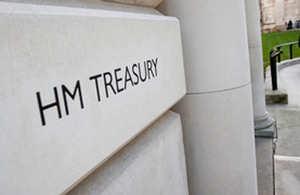 The government's Equitable Life Payment Scheme (ELPS) has now paid out £901 million.
Since January 1 2014, the scheme has issued payments to a further 143,372 policy holders. This equates to almost 1,600 policy holders being paid every week since January and means that over 860,000 out of 1 million eligible policyholders have now received the payments due to them.
The figures are broken down as follows:
405,946 payments to individual investors have been issued totalling £542 million
34,440 first payments to With-Profits Annuitants (WPAs) have been issued by the scheme, totalling £64 million; subsequent annual payments totalling £119 million have also been made to annuitants; additionally payments of £20 million have been paid to the estates of 2591 deceased annuitants
417,995 payments totalling £156 million have been paid to those who bought their policy through their company pension scheme
In October 2013, the government announced that the scheme would be extended, to make sure that as many Equitable Life policy holders as possible receive the payment they are due for the injustice they suffered. The scheme had previously been due to close in April 2014.
The scheme has made significant progress in tracing individual policy holders. Since 1 January 2014 a further 110,000 individuals have been traced as a result of extensive electronic tracing methods and work undertaken with other government departments, including the Department for Work and Pensions. The government has also provided separate financial support to nearly 9,000 individuals who have With-Profits Annuities from the Equitable Life Assurance Society which began before 1 September 1992. Payments of £5,000, totalling approximately £46.8 million, were made to this group in December 2013 with the assistance of the Prudential Assurance Society.
Financial Secretary to the Treasury, Sajid Javid, said:
I am pleased with the progress the Equitable Life Payment Scheme is making. This report shows that nearly 1,600 policyholders are receiving their payments every week.

I am proud that the government is tackling the legacy of Equitable Life and has helped over 860,000 Equitable Life policy holders with over £900 million worth of payments.
Published 9 April 2014