News story
Equitable Life Payments Scheme extended
Government extends the Equitable Life Payments Scheme to 2015.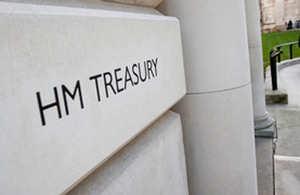 The government today announced that it is extending the Equitable Life Payments Scheme (ELPS) to mid-2015.
The government is taking this action to make sure as many Equitable Life policy holders as possible receive the payment they are due for the injustice they suffered. The scheme had previously been due to close in April 2014.
Through the scheme, which the government set up in 2011, policy holders have already received £734 million in payments.
The last ELPS progress report showed that we paid out £1m a day to policyholders (£130m paid in 122 days between progress reports) and payments continue to be made.
This is very good progress, but the government wants to maximise the number of people who will eventually receive payments.
And the government is already working hard to do so, but because the address information the ELPS received from Equitable Life itself is up to 20 years old or non-existent in some cases, the scheme is unable to trace some policyholders. Over 400,000 policies were supplied without contact addresses.
That is why the government will shortly run a national advertising scheme to encourage any eligible policyholders who have not been contacted by the scheme to come forward, and claim any payment due to them.
This work will complement the existing tracing methods the scheme uses, which include electronic address checking (of credit histories, the electoral roll and the phone book) and writing to the last known address the scheme holds.
These measures will all help to maximise the number of people who receive their payment from ELPS. And to give all this work the best chance of success, the government is extending the scheme to mid-2015.
Financial Secretary to the Treasury Sajid Javid said:
This government has allocated up to £1.5bn to help the policyholders of Equitable Life who suffered an injustice, with hundreds of thousands of policy holders receiving over £700 million in payments since 2011.
We've made strong progress, but we want to maximise the number of people who will eventually receive payments, which is why we are extending the Equitable Life Payment Scheme to mid-2015.
Published 9 October 2013