Equipment Minister responds to PAC report on armoured vehicle delivery
The summary of the PAC's 59th report, 'The cost-effective delivery of an armoured vehicle capability', states: "Since the 1998 Strategic…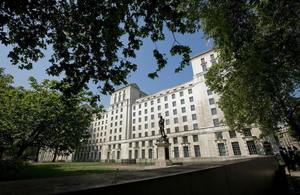 The summary of the PAC's 59th report, 'The cost-effective delivery of an armoured vehicle capability', states:
Since the 1998 Strategic Defence Review, the Ministry of Defence has attempted to acquire the vehicles it needs through a number of procurement projects. However, none of the principal armoured vehicles it requires have yet been delivered, despite the Department spending £1.1bn since 1998, including £321m wasted on cancelled or suspended projects. As a result there will be gaps in capability until at least 2025, making it more difficult to undertake essential tasks such as battlefield reconnaissance.
Responding to the report, the Minister for Defence Equipment, Support and Technology, Peter Luff, said:
The PAC is again misrepresenting the facts. It is not true to say the £1.1bn spent on armoured vehicles has not delivered any equipment. It has delivered Titan, Trojan and Viking vehicles, with Trojan and Viking used on operations in Afghanistan.

Adapting to changing threats the Urgent Operational Requirements [UOR] process has correctly been used to swiftly deliver world-class equipment to the front line.

Since May 2010 more than £350m has been approved for vehicles in Afghanistan, including the new Foxhound patrol vehicle which will be delivered shortly. Overall more than two thousand new protected vehicles have been delivered for Afghanistan through the UOR process.

We recently announced a £1bn upgrade to the Warrior infantry fighting vehicle fleet and over the next ten years we plan to invest a total of £5.5bn in armoured vehicles.
Read the full Public Accounts Committee report at Related Links.
Published 9 December 2011