Equipment approved to drug test drivers
Police will be able to introduce equipment to test drivers for drugs after the home office approved kit for use in stations.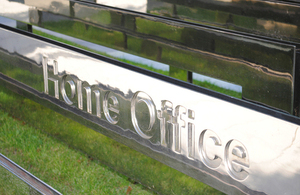 Policing and criminal justice minister Damian Green approved the first drug-driving equipment sanctioned for police use after experts at the home office's centre for applied science and technology (CAST) carried out extensive tests on its effectiveness.
The testing kit is able to detect THC, the active ingredient in cannabis, and is now available to police forces. Work will continue at CAST to test more equipment capable of accurately identifying other substances.
Damian Green said: 'Those who take drugs and go out on the roads are a menace to pedestrians, other motorists and themselves.
'This government has pledged to clamp down on the harm drug drivers cause by giving the police new testing equipment and introducing a new drug driving law.
'The new testing kit is the first step in fulfilling that pledge. We are determined to ensure the police have access to new technology to ensure drug drivers are caught and punished.'
Motorists can already be punished for driving while impaired by drugs, but the new testing equipment will make it easier for the police to prove a case.
The new kit will also strip out bureaucracy and speed up justice. Currently if police suspect someone of being unfit to drive because of drugs they have to call for the advice of a doctor before demanding a blood sample. A positive saliva test with the new equipment means officers will be able to ask for a blood sample without seeking medical approval.
A joint commitment was made by the home office and the department for transport to approve equipment for police to use in stations by the end of 2012.
The ongoing work on identifying new technology to aid the police in catching and punishing drug drivers includes moves towards equipment capable of being used at the roadside.
Notes to editors
1. For more information, please contact home office press office on 020 7035 3535.
Published 4 January 2013