Equality is at 'heart of coalition government' says Theresa May
Home Secretary tells Stonewall conference that we all have a part to play in building a fairer Britain.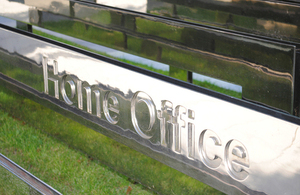 Speaking at a workplace conference held by leading gay rights charity Stonewall, the Home Secretary -  who is also minister for women and equalities - outlined government plans.
New policy approach
This is an area where the government's approach to policy needs to change in this area, she explained.
'Government can act as a leader, a convenor and an advocate for change,' she said. 'But on its own it can only ever make limited progress.'
The new public sector equality duty, she said, moves away from the 'tick box and form filling 'of the past.
Instead, companies will be required to give transparent information about their staff and services.
This will allow members of the public to judge for themselves whether business is considering the needs of lesbian, gay, bisexual and transgender (LGB and T) people when designing services.
Changing attitudes
Mrs May argued that rights in the workplace would only be improved if it is accompanied by a change in society's attitudes.
She pointed to guidance which will help teachers identity homophobic and transphobic bullying in their schools.
Sport is another crucial area where action is being taken, she explained.
Seven out of ten fans who have attended a football match in the last five years have heard homophobic abuse on the terraces, she revealed.
She issued a challenge: 'I want to see sportsmen and sportswomen saying homophobia has no place in our sport.
'I want to see local teams saying LGB and T players are welcome to join our club.
'And I want to see fans and spectators saying we won't tolerate abusive language at our matches.'
You can pledge your support for the government's new charter to rid sport of homophobia and transphobia by joining a Facebook group.
It takes all of us
And a challenge was issued to everyone. 'It doesn't just take a minister and a law to change Britain and to build a fairer society.'
'It takes all of us to make it happen.'
Published 18 March 2011