To mark the release of new British film Made in Dagenham this week, veterans of the dispute meet Theresa May to talk about their struggle for equal pay.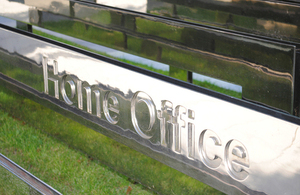 Starring Bob Hoskins and Miranda Richardson, the film is based on strike action taken by 187 female workers in 1968.
After discovering their male colleagues at the Ford assembly plant were earning 15 per cent more than them, the machinists walked out, and stayed on strike for three weeks.
Meeting recreated
The film recreates the moment when the women met with Barbara Castle who helped negotiate a return to work by promising that the government would ensure equal pay for women.
Forty-two years later that scene was played out once more. Veterans of the Dagenham dispute, Eileen Pullen, Gwen Davies, Sheila Douglass and Vera Sime, met Theresa May last week and posed their questions about pay equality.
Watch a video of their meeting on our Youtube channel.
Still room for improvement
Theresa May described the women - now in their seventies and eighties - as 'pioneers'. 'The workplace is a much fairer place than it was in 1968,' said the Home Secretary and women's minister. 'But there is still plenty of room for improvement.'
 
'In these challenging economic times it's more important than ever for employers to make the most of all the talent available. When a company reflects the society it serves it's better for the employer, the employees and the customers, so being a woman should never be a barrier to getting a job.
'We're working with business to make workplaces fairer and more family-friendly, including looking at how to get more women into the boardroom, extending the right to request flexible working, and developing a new system of flexible parental leave.'
Published 28 September 2010