Enterprise Zone competition moves up a gear as applications issued
The competition to find the location of the next ten Enterprise Zones will be based on proposals that offer the best prospects to increase growth…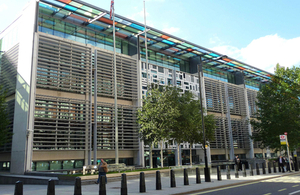 The competition to find the location of the next ten Enterprise Zones will be based on proposals that offer the best prospects to increase growth Communities and Local Government Secretary Eric Pickles announced today.
The Government has said it wants to create a new generation of 21 Enterprise Zones across England that will have simplified planning rules, super-fast broadband and tax breaks for businesses to promote growth.
This week the criteria and application forms have been sent out to the 29 existing or prospective local enterprise partnerships that have told government they would like to establish one of the ten second wave Enterprise Zones.
The Government proposed an open competition for areas who want to bid to host one of the ten remaining Enterprise Zone spots to ensure the best possible applications come forward for these unique growth opportunities.
Local enterprise partnerships, which bring together local businesses and local councils, are expected to nominate specific sites that offer the best opportunity for growth. Applicants will have to show their prospective zone has genuine potential to create the new business and jobs they need, with positive benefits across the wider economic area.
The applications, due by 30 June 2011, will be assessed against three key criteria of success developed by the Government:
Ability to deliver growth and jobs: the strategy to drive sustainable economic growth should be clear and evidence based.
Value for money: the proposal should deliver as much as possible for the investment being made.
Implementation: plans for delivery are robust and support the growth focus of the bid.
When selecting the winners, the Government will look at issues such as the choice of site; plans for development; targeting of sectors; and specific plans by local areas to remove barriers to business growth and reduce costs. As enterprise zones are designed to encourage new businesses, it is expected that proposed sites will be 'clean', with no or very few existing businesses in place. It is also expected that there will be no more than one Enterprise Zone per local enterprise partnership. However, the Government is keen to see the best proposals possible and so will consider granting a second zone to an area where a compelling and well-evidenced case can be made.
Communities and Local Government Secretary Eric Pickles:
Today the competition for the next ten Enterprise Zones really gets under way and I urge all contenders to seize this opportunity to put forward top class proposals.

I'm delighted by how many areas have put themselves forward, but only the best applications will get a zone. To succeed they must be ambitious for jobs, committed to reducing the barriers to enterprise and eager to create a springboard for growth.

Enterprise Zones will transform twenty one under-utilised parts of the country into business magnets attracting new companies to the area with tax breaks and simplified planning regimes.
Business Minister Mark Prisk added:
There is a wide range of opportunities for local enterprise partnerships to take the lead in securing local economic growth and creating jobs. Enterprise Zones will bring a number of benefits to local businesses and communities, and I'm delighted at the number of local enterprise partnerships expressing an interest in hosting a site.

As part of the Enterprise Zone package, successful sites will benefit from discounted business rates, super-fast broadband and help to speed planning approvals. We want the right conditions in place to help businesses and organisations to succeed.
The first eleven vanguard Enterprise Zones were announced in the Budget and will be based within eleven local enterprise partnerships lead by Birmingham and Solihull, Sheffield, Leeds, Liverpool, London, Manchester, West of England, the Black Country, Derby and Nottingham, Teesside and the North East.
All Enterprise Zones will benefit from:
a business rate discount worth up to £275,000 per eligible business over a five year period

all business rates growth within the zone for a period of at least 25 years will be shared and retained by the local area, to support the Partnership's economic priorities and ensure that Enterprise Zone growth is reinvested locally

government help to develop radically simplified planning approaches for the zone using, for example, existing local powers to grant automatic planning permission

Government support to ensure that superfast broadband is rolled out throughout the zone, achieved through guaranteeing the most supportive regulatory environment and, if necessary, public funding.
Notes to editors
Local enterprise partnerships with an interest in bidding for one of the 10 remaining Enterprise Zones were asked to submit Expressions of Interest by 30 April 2011. The application form and associated guidance can be found here: www.communities.gov.uk/publications/localgovernment/enterprisezoneapplication2011.

The 27 local enterprise partnerships that submitted an expression of interest for a second wave Enterprise Zone are as follows:
Cheshire and Warrington
Coast to Capital
Cornwall and the Isles of Scilly
Coventry and Warwickshire
Cumbria
Derby, Derbyshire, Nottingham and Nottinghamshire
Enterprise M3
Greater Birmingham and Solihull
Greater Cambridge Greater Peterborough
Gloucestershire
Heart of the South West
Hertfordshire
Kent, Greater Essex and East Sussex
Lancashire
Leeds City Region
Leicester and Leicestershire
Lincolnshire
London
New Anglia
Oxford City Region
Solent
South East Midlands
Stoke and Staffordshire
Thames Valley Berkshire
The Marches - Shropshire and Herefordshire
Worcester
York and North Yorkshire
Two areas that are currently in the process of establishing local enterprise partnerships - Hull and Humberside, and Swindon - have also submitted expressions of interest.

A prospectus which gives more information to local enterprise partnerships, local authorities and partners about the Government's Enterprise Zone programme is available here: www.communities.gov.uk/publications/localgovernment/enterprisezone.

A map showing the local enterprise partnerships and first 11 Enterprise Zones is available here: www.communities.gov.uk/localgovernment/local/localenterprisepartnerships/.
Twitter
Keep up to date with the Department by following us on Twitter (external link).
Media enquiries
Visit our newsroom contacts page for media enquiry contact details.
Published 27 May 2011